How does it work?
Our free tool let's you create customized, legally binding agreements with ease, protecting your confidential information and intellectual property. You can also safely store and manage all your agreements and send them directly to investors, contractors and employees.
✍️ Create NDA/MNDA
Tailor your agreements to suit your unique needs, without having to rely on generic templates or expensive legal consultations.
🚀 Send it out to recipient
Quickly send your NDAs to relevant parties via email, saving you time and ensuring your information remains protected.
📂 Keep track of all contracts
Keep all your NDAs and MNDAs in one secure, organized location, with easy access to both current and archived documents.
Capbase is for founders planning to
Capbase is a business management platform that streamlines the expensive and time consuming parts of starting and running a company - incorporation, contract generation, cap table management, banking, employee onboarding and more.
incorporate in Delaware
issue founders' shares
give employees equity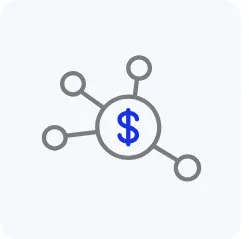 Distribute equity to advisors, co-founders, and employees

Incorporate in Delaware, the state most favored by US and international investors

Raise money from investors with SAFEs and convertible notes

Hire employees, raise funds, and manage your cap table from one powerful dashboard
Why startup founders love Capbase

Capbase is a revolutionary, must-have solution for the founding teams at any startup today. The amount of value packed into the platform is huge.

Capbase is an excellent service that allowed me to be organized, professional, and diligent as I set up my company and raised funds.

Handling everything from incorporation and share issuance, to contractor hiring, and general compliance, the platform is delightful to use. I wish I used it in my first two companies!
Any more questions?
What is the Capbase NDA/MNDA generation tool?
Capbase's NDA/MNDA generation tool is a free, easy-to-use online solution designed for startups to create, manage, and secure Non-Disclosure Agreements (NDAs) and Mutual Non-Disclosure Agreements (MNDAs) to protect their intellectual property and confidential information.
Can you write your own NDA?
While it's possible to write your own NDA, it's better to use a professionally drafted template or consult with a legal expert to ensure your NDA is legally binding. Our NDA/MNDA generation tool provides templates created by legal professionals to ensure your agreement protects your startup's confidential information and intellectual property.
Are the generated NDAs and MNDAs legally binding?
Yes, the NDAs and MNDAs generated by our tool are legally binding, provided that they are signed by all relevant parties.
Can I customize the NDA/MNDA templates?
Yes, our tool provides customizable templates that allow you to input specific details relevant to your startup and the parties involved in the agreement.
Can I track the status of sent NDAs/MNDAs?
Yes, with our tool's dashboard, you can easily track the status of sent agreements, manage signed documents, and access them whenever needed.
How much does it cost to use the NDA/MNDA generation tool?
Capbase's NDA/MNDA generation tool is completely free to use. The only thing you need to do is sign up, fill up a few forms, and you're good to go.
Explore our comprehensive guide on Rule 701, a crucial regulation for startups and private companies offering equity compensation. Understand its workings, benefits, limitations, and recent amendments. Ideal for startup founders navigating equity issuance.
by Michał Kowalewski • 7 min read