How To Register A US Company From Nigeria In 10 Minutes
by Michał Kowalewski • 10 min read
published September 21, 2022 • updated January 4, 2023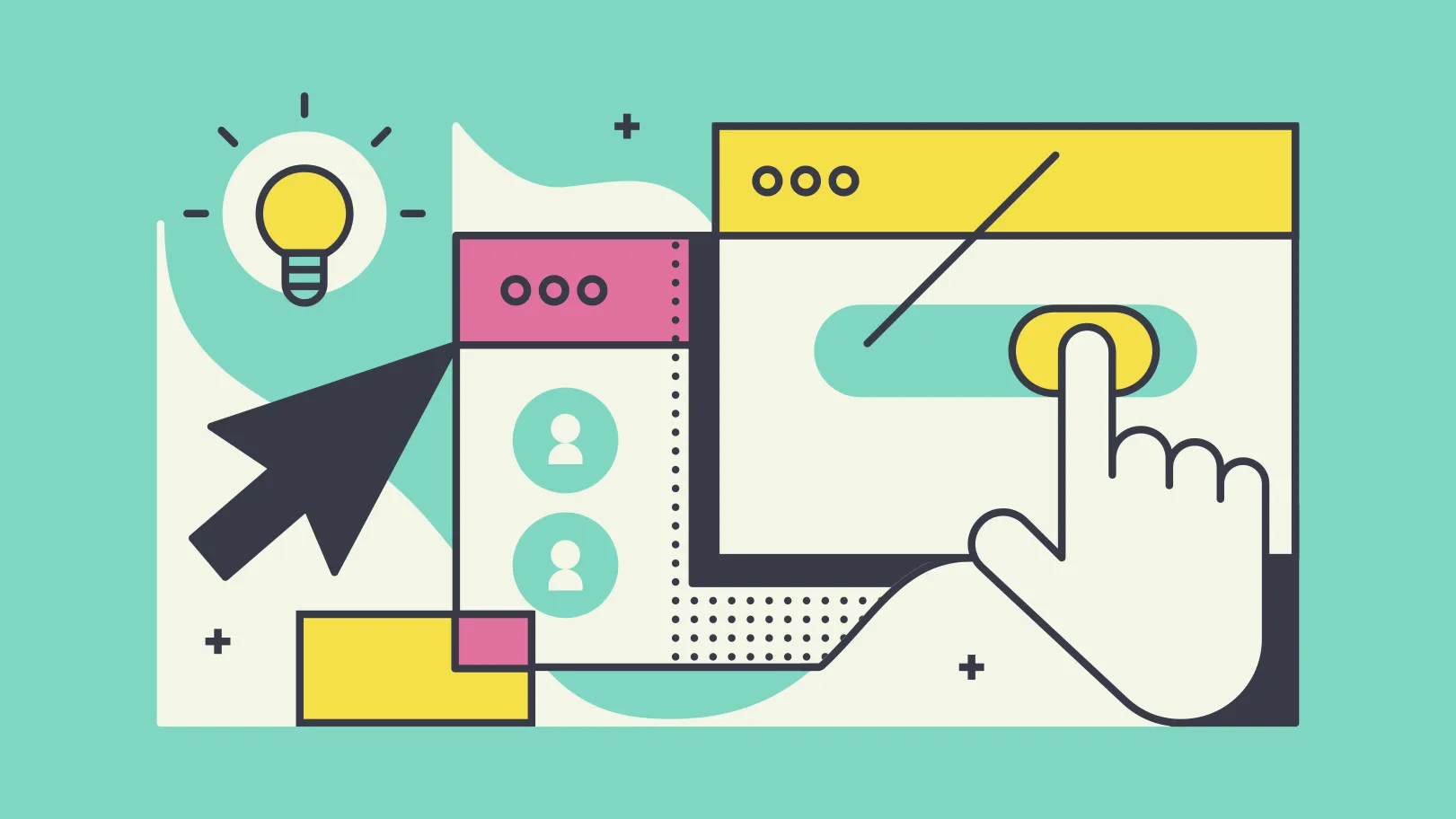 Over the last couple of years Africa has been catching up with the rest of the world in terms of tech development, innovation and startup formation. In 2021 African tech startups broke records and secured over $2B of investments, according to Disrupt Africa.
With such a rapid technological expansion, comes great opportunity, and one of the countries that has benefited the most from this situation is Nigeria—the continent's largest economy. Its most prominent startups include Flutterwave, Chaka, Autochek, Metaverse Magna, Kuda and Opay. These and other new ventures are the reason why Nigeria has accounted for a big portion of the funding that has come to the entire continent.
That said, the US is still the biggest market for tech investment in the world, and many Nigerian entrepreneurs can seize on that opportunity by incorporating their companies in the United States.
It may come as a surprise to you, but registering a Delaware C Corporation as a Nigerian citizen is as simple for foreigners as it is for US residents.
Depending on your situation and the tools you utilize, you can form a US company from Nigeria in as little as ten minutes. (Hint: That's how fast Capbase gets the job done.)
But before you make the decision to incorporate, take a moment to read further and learn:
Why entrepreneurs from all over the world decide to incorporate in the US
What are the requirements to register a US business from Nigeria
How to perform a "Delaware Flip" and transfer your company's registration to the US
Process of getting a Registered Agent in the United States
Everything a Nigerian startup founder has to know about taxes, work visas and hiring in the US
Benefits of starting a US business from Nigeria
You might be wondering why anyone should register a company in the US if they're based in Nigeria. There are a couple of reasons why it can be beneficial for startup founders to start in or transfer their business to the United States:
The access to venture capital markets and startup investors is much better in the US than anywhere else in the world
The United States is the biggest market for software and tech
The US market offers better opportunities for growing, selling, or even taking your business public
More efficient tax and corporate structures which are familiar to potential investors, strategic partners, employees, and acquirers.
If you're starting a company, there are three major contexts in which the jurisdiction of your company matters, one for each of the primary phases of the startup lifecycle. The next sections detail some of the advantages of incorporating in Delaware when it comes to raising money, getting liquidity, and post-exit taxes.
Fundraising advantages to incorporating in Delaware from Nigeria
The US is home to the largest venture capital market in the world, and many US investors are excited to invest in great opportunities in rapidly expanding markets like Nigeria. The downside, though, is that most US investors aren't familiar with Nigerian tax and compliance rules, and the amount of money they're investing doesn't justify hiring lawyers in Nigeria to facilitate the transaction. Since Delaware is the legal domicile of choice for venture-backed businesses (and over 60% of Fortune 500 companies), and it's easy to incorporate in Delaware from basically anywhere, the most successful Nigerian founders incorporate in Delaware because it's easier to raise money that way.
Don't take our word for it either. Let's look at the data. According to data from Crunchbase, here are the top 5 largest venture funding rounds raised by Nigerian startups over the past year:
In December 2021, buy-now pay-later platform TradeDepot secured $42 million in Series B funding and an additional $68 million in debt financing. The Form D filing submitted to the US Securities And Exchange Commission for that deal states that TradeDepot, Inc. is a Delaware Corporation.
Also in December, MAX (Metro Africa Xpress) raised $31 million in Series C funding. Its corporate entity—Metro Africa Xpress, Inc.—is also a Delaware Corporation.
TeamApt, a new digital banking company, raised $50 million in Series B funding in August 2022. TeamApt is based in Lagos but it lists a registered agent address in Delaware on its website.
In February 2022, Reliance Health raised $40 million in Series B funding. The healthcare company, which is soon to expand into Egypt, is incorporated in Delaware as Reliance Health, Inc. and is registered to do business as a foreign corporation in Texas. The company has offices in Lagos and Austin, Texas.
In January 2022, digital stock brokerage company Bamboo raised $15 million in Series A funding led by Tiger Global Management and Greycroft. The company has offices in Lagos and San Francisco, and its parent company Bamboo Global Inc. is a Delaware Corporation.
All of these companies have something in common: their businesses are serving Nigeria (and other African countries), but the legal foundation they're building their business on is ultimately in Delaware.
Liquidity advantages to incorporating in Delaware from Nigeria
As soon as you take your first bit of venture capital funding, the clock starts ticking for when your company finds "an exit" for them. Apart from buying your investors out or letting them sell shares in your company to a secondary buyer, the most common path to liquidity is by selling your startup to a bigger company.
Here's another situation where legal jurisdiction matters. The biggest exits of Nigerian companies are to North American or European acquirers, and most of those entities are based in jurisdictions that are well-understood by mergers and acquisitions lawyers.
Here's a quick case study of one of the biggest exits to come out of Nigeria in recent years. Originally founded in 2015 by Nigerian entrepreneurs Ezra Olubi and Shola Akinlade, Paystack built a digital payments network that served 60,000 customers when U.S. global payments giant Stripe acquired the the company for roughly $200 million, an impressive exit for a company which had previously only raised around $10.4 million in known venture funding. What made this nearly 20x exit possible, apart from the tenacity of its founders and the size of the market opportunity? The fact that Stripe, Inc. and Paystack, Inc. are both Delaware Corporations no doubt made the process go a lot smoother.
Post-exit tax advantages to incorporating in the US from Nigeria
There are certain tax advantages to establishing your business as a Corporation in the United States, chief among them being how the country's federal tax authorities treat profits made from the sale of stock (or other financial assets). If all goes well and you sell your company for a profit, you may have capital gains taxes to consider.
Here's how it breaks down:
If you hold stock in a company for less than one year, and then sell that stock for a profit, those gains are taxed as "short term capital gains" which are taxed at the same rates as ordinary income.
If you hold stock and sell it for a profit after more than one year of holding the position, those returns are taxed as "long term capital gains." Long term capital gains tax rates vary by income, but are capped at 20%.
However, if you hold stock in a U.S. Corporation (such as one incorporated in Delaware) for 5 years or more—and meet certain other criteria—that stock may be treated as Qualified Small Business Stock (QSBS). Entrepreneurs with qualifying stock can be exempt from at least $10 million in long-term capital gains tax exposure, and possibly even more. (It's a complex topic but if you want to learn more about QSBS, and why you should incorporate your startup as a Corporation instead of an LLC, check out our article How Your Incorporation Decision Can Save Or Cost You Millions In Taxes.)
Bottom line: The U.S. tax code is more beneficial to entrepreneurs than basically any other country.
6 steps to start a US company from Nigeria
To start a US company from Nigeria, follow these six steps:
Pick the entity type. When registering a business in the US you choose from the following entity types: limited liability company (LLC), C corporation, S corporation, sole proprietorship or partnership. The common assumption is that entrepreneurs seeking external funding from venture capital firms and angel investors should incorporate as C corporations rather than LLCs. Why? (Check out our article on C Corporation or LLC: Which is the best entity for your startup to find out more.)
Pick the state to register your company in. A Delaware C Corporation is the optimal business structure. The great majority of tech companies and 70% of Fortune 500 corporations are registered in Delaware. Why? Investors favor Delaware for incorporation due to the state's favorable legal and tax climate. (Want more information? Read our piece on Why startups incorporate in Delaware.)
File your articles of incorporation. Capbase makes this extremely easy, and the paperwork process to incorporate your US business takes only ten minutes. Capbase includes the amount in its annual flat price.
Get an employer an employer identification number (EIN) from the Internal Revenue Service (IRS). This is required in order to open a bank account in the United States. Registration with the IRS permits your business to pay taxes. Capbase will secure an EIN for you. (Check out our post on how to obtain an EIN for additional information on this subject.)
Open a bank account in the United States. To conduct business in the United States, you must have a US bank account. Once you have your EIN, you can create a bank account.
File reports to keep your company in good standing. In Delaware, you are required to file an annual report. The deadline for submissions is March 1. Capbase includes tools for monitoring and maintaining compliance with filing obligations at all times.
Following that, your new US-registered corporation will acquire your Canadian company as a wholly-owned subsidiary.
How to move an existing company from Nigeria to the US (The Delaware Flip)
If your business is already established in Nigeria, you can move it to the United States using a method called the "Delaware Flip." (You can find out more about the "Delaware Flip" in our article.)
You can register an existing company in Delaware at almost any time, but it's easiest to do so when the company doesn't have many outside shareholders. To put it another way, it's best to start with a Delaware C Corporation from the very beginning.
The way this works is, you file articles of incorporation for a Delaware C Corporation and then buy and turn your Nigerian company into its subsidiary.
Step by step:
Hire Nigerian accountants and lawyers to make sure your business has all the approvals it needs from the government. You'll also have to pay off any outstanding debt and equity.
Create a Delaware C Corp. This includes assigning shares and naming officers and directors. (If you use Capbase, you can file your articles of incorporation in about 10 minutes.)
The shareholders of your Nigerian limited company agree to give all of the Nigerian company's shares, cash, and intellectual property to the new US corporation. This turns the Nigerian company into a subsidiary. This means that you have to buy back their shares. You may want to use a clearance letter so that they don't have to pay Income Tax on the money they get from you.
After you incorporate, you will need to file an annual report with the Delaware Secretary of State. Also, every corporation has to send the IRS a tax return annually.
After that, your new company registered in the United States will buy your Nigerian company and make it a wholly-owned subsidiary.
Hiring Nigerian employees with your US corporation
Once you've set up your Delaware C Corporation, you don't have to hire only US citizens. You can recruit candidates from Nigeria, or anywhere else in the world, for that matter.
In order to do that you have two options:
Create a Nigerian company that will hire Nigerian employees, and make it a subsidiary of the US-based company
Use a remote payroll and compliance service like Deel or Remote.com, that helps you hire foreign workers as full-time employees or as international contractors. It's worth noting that when you hire foreign workers as full time employees, these services act as the employee's employer-of-record (EOR) and hire workers on your behalf.
Note: Capbase has a partnership with Deel. Capbase users save 30% by signing up for Deel through their company's dashboard. To learn more about what Deel does, check out our conversation with Shuo Wang, one of Deel's co-founders.
Summary
Registering a Nigerian startup in the US gives you access to the world's largest capital market and makes it possible to raise money from American venture capitalists, angel investors, and syndicates.
To register a Delaware C Corporation, you don't need a US address, but you do need to hire a registered agent in Delaware.
If you want to work from Nigeria, your personal tax status will stay the same (your company will pay taxes in the US), and you won't need a work visa.
For your US-based company to hire Nigerian workers, you must either set up a Nigerian subsidiary or use an EOR service like Deel.
Written by Michał Kowalewski
Writer and content manager at Capbase. Passionate about startups, tech and multimedia. Based in Warsaw, Poland.
In this article we cover the What, Why, and How To's of registering a US business from Canada
by Stefan Nagey • 10 min read
DISCLOSURE: This article is intended for informational purposes only. It is not intended as nor should be taken as legal advice. If you need legal advice, you should consult an attorney in your geographic area.
Capbase's Terms of Service
apply to this and all articles posted on this website.