How To Register A US Company From Canada In 10 Minutes
by Stefan Nagey • 10 min read
published June 28, 2022 • updated February 3, 2023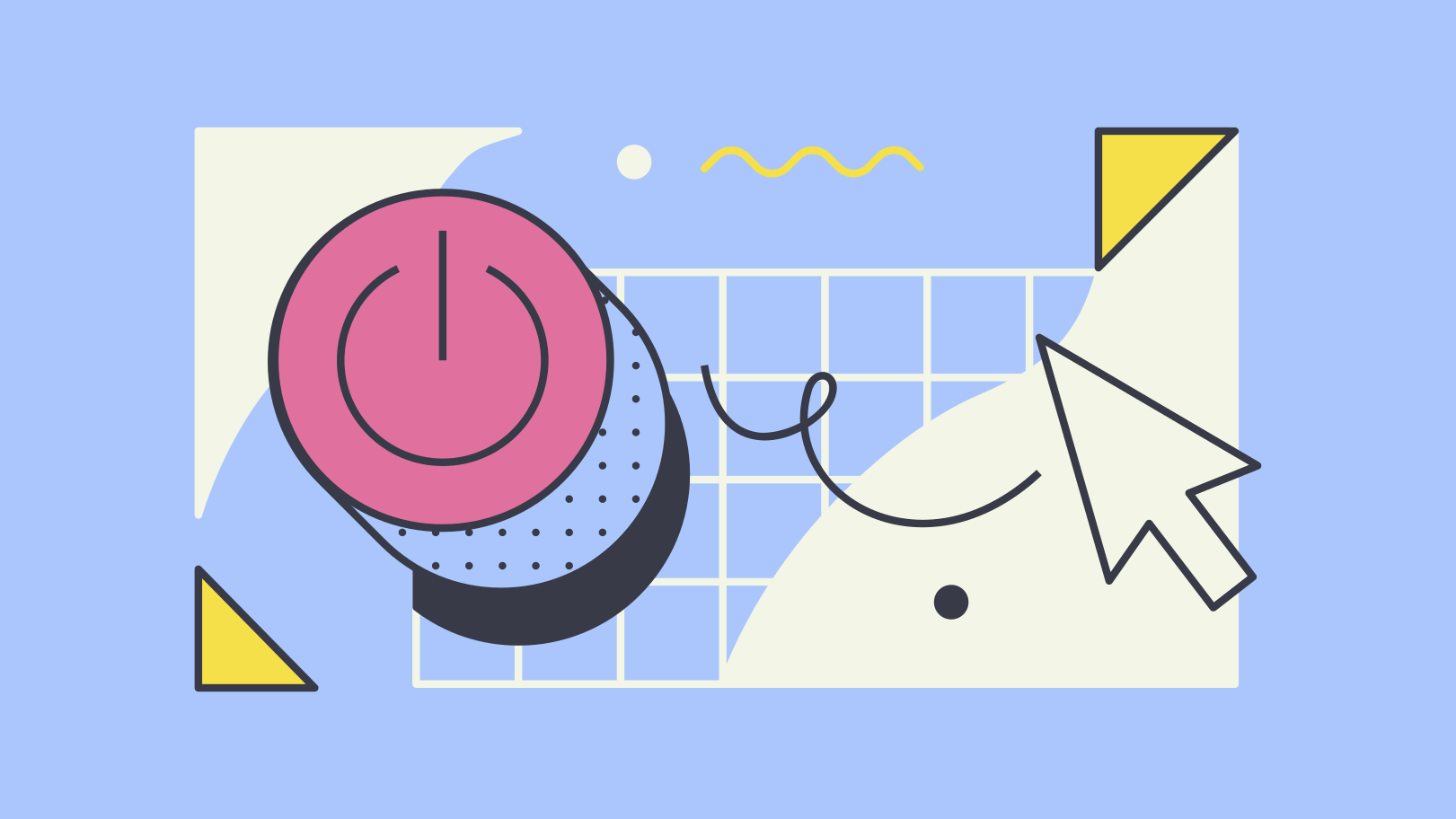 The United States is the world's biggest economy and has the most active startup market. Teams based in Canada can take advantage of the opportunities available right next door by registering a company in the United States.
Registering a company in the United States from Canada may sound like a complicated process, but it's actually pretty straightforward. You do not need a US mailing address to register a company in the United States from Canada, and you don't need to be a US resident or visa holder in order to register a company in America.
You might be surprised to learn that, as a Canadian citizen, the process of registering a Delaware C Corporation is the same process that US residents need to follow.
You can start a US company from Canada in as little as ten minutes, depending on your situation and the tools you use. (Hint: that's how long it takes to incorporate using Capbase.)
This article will cover:
The Advantages of registering your company in the United States
How to register a US company from Canada
How to get a Registered Agent in the United States
How do you transfer your company's registration to the US if it is already registered in Canada?
Taxes, work visas, and hiring: everything you need to know
And without further ado let's dive in.
Why register a US company from Canada?
Registering your company to do business in the USA, even if you're based in Canada, is a good idea for a number of reasons:
Better access to venture capital markets and startup investors
Better access to commercial and partnership opportunities
Higher chances of getting acquired
More efficient tax and corporate structures which can be more familiar to potential investors, strategic partners, employees, and acquirers.
If you have US customers, it will be easier to accept payments and establish business partnerships.
How do I register a US company from Canada?
To set up your US company from Canada, you have to follow these five steps:
Choose the entity type. The general consensus is that startups seeking outside capital from venture capital firms and startup investors should form as C Corporations rather than LLCs. Find out more by reading C Corporation or LLC: Which is the best entity for your startup. In addition to being more difficult to raise funds from investors, choosing a limited liability company (LLC) will not be suitable if you plan on issuing equity to employees, advisors and other stakeholders.
Pick the state to register your company in. A Delaware C Corporation is the way to go. The vast majority of tech companies are registered in Delaware, and so are 70% of Fortune 1000 companies. Why? Investors strongly prefer Delaware for incorporation because of the state's legal and tax advantages. Want to know more? Read our piece on why startups incorporate in Delaware instead of other US states.
File your articles of incorporation. Capbase makes this very simple, and the process of filing to incorporate your US company takes ten minutes. The cost is included in Capbase's annual flat fee.
Get an employer an employer identification number (EIN) from the Internal Revenue Service (IRS). This will be needed in order for you to be able to open a US bank account. Registering with the IRS also authorizes your company to pay taxes. (Capbase obtains an EIN on your behalf.) For more information on how to obtain your EIN, check out our article on this topic.
Open a US bank account. A US bank account is required for conducting business in the United States. You can open a bank account once you have your EIN. (Capbase has partnerships with several startup-focused US banks, such as Mercury.)
File reports to keep your company in good standing. Every year, you must file an annual report in Delaware. The filing deadline is March 1st. Capbase includes tools to ensure that you are always in compliance with filing requirements.
How to get a US registered agent
You don't have to live in the United States to establish a business there, but you will need a registered agent. A registered agent is someone who receives mail on your company's behalf. They have a physical address in the state where you register so that official mail can be delivered to them.
This includes the following:
Notices of compliance regarding reporting or other requirements
Revenue or tax department documents from the state
Process services (notices of lawsuits against your company)
Your registered agent's address cannot be used as your company's legal address. Your legal address in Canada must be your own.
When you use Capbase to incorporate your company in Delaware, Capbase acts as your registered agent.
How to move an existing company to the US from Canada
If your company is already incorporated in Canada, you can use a technique known as the "Delaware Flip" to effectively relocate the Canadian business to the United States. (Check out our article about the "Delaware Flip" for even more information.)
It's possible to register an existing company in Delaware at virtually any stage, but it's easiest to do when the company has few outside shareholders. Put differently: It's best to start out with a Delaware C Corporation from the get-go. But if you're going to convert your Canadian company over to a US business registration, you should do this sooner rather than later.
Canadian corporations have a similar business structure and corporate governance as US corporations registered in Delaware. When you go to register a C Corporation in Delaware, you will have to pick a company name. In some cases, the name you used for your Canadian company may already be taken in Delaware, requiring you to register with a different, unique company name.
To complete the Delaware flip and move your Canadian company over to the US, first, you file articles of incorporation for a Delaware C Corporation, then acquire and make a subsidiary of your Canadian company.
Step by step:
Hire Canadian accountants and lawyers to ensure your company has all the necessary regulatory approvals. You'll also need to pay off any outstanding debt and equity.
Form a Delaware C Corporation. This entails naming officers and directors as well as allocating shares. (You can file your articles of incorporation in about 10 minutes using Capbase.)
The shareholders of your Canadian limited company agree to contribute all of the Canadian company's shares, cash, and intellectual property to the new US corporation, converting the Canadian company into a subsidiary. This necessitates a share repurchase (buyback); you may want to use a clearance letter to avoid paying Income Tax on the payment they receive from you.
After you incorporate, you will need to file an annual report with the Delaware Secretary of State. In addition, all corporations must file an annual tax return with the IRS.
Following that, your new US-registered corporation will acquire your Canadian company as a wholly-owned subsidiary.
US tax and visas for Canadian entrepreneurs
Registering your business in the United States has no effect on your personal tax residency. Your corporation will pay taxes in the United States as a separate legal entity. You will continue to pay personal taxes in Canada as a Canadian citizen or Canadian resident.
You do not need a visa to register your business in the United States. However, if you decide to relocate to the United States to run your business, you will require one. Simply incorporating a company as a non-resident does not entitle you to an immigration visa or green card, but you may be able to apply for special visas available to founders and people conducitng business in the USA. There are several work visas available for Canadian citizens, including the E-1, E-2, EB-5, L-1, and O-1 visas.
There's another visa available to citizens of Canada and Mexico through the North American Free Trade Agreement (NAFTA). TN visas permit citizens of those countries to do business in the USA. For more information on TN visas, check out the USCIS webpage on the topic.
More information can be found in our comprehensive guide to US immigration visas for startup founders. You should seek legal advice from an immigration attorney or specialized immigration service such as LegalPad if you are considering applying for a business visa or green card to emigrate from Canada to the USA.
Hiring Canadian employees for your US corporation
You are not limited to hiring only US citizens once you have established your Delaware C Corporation. You can hire employees in Canada, but you must take a few extra steps.
You have two options for hiring Canadian employees:
Create a Canadian company to hire locals and make it a subsidiary of your Delaware corporation.
Install a remote payroll and compliance service, such as Deel or Remote.com. Both of these services enable you to hire foreign workers as full-time employees or as international contractors. In the first case, Deel or Remote act as the employee's employer-of-record (EOR) and hire them on your behalf.
Attention: Capbase users save 30% on their first year with Deel.
Want to learn more about how Deel assists startups in gaining access to top talent globally? Listen to our interview with Shuo Wang, the company's founder.
Key Takeaways
Forming a US corporation gives you access to the world's largest startup capital market, allowing you to raise funds from American venture capitalists, angel investors, and syndicates.
A Delaware corporation does not require a US address to be registered, but you must hire a registered agent in Delaware.
If you intend to work from Canada, your personal tax status will remain unchanged (your corporation will pay taxes in the US), and you will not require a work visa.
To hire Canadian employees for your US corporation, you must either form a Canadian subsidiary or use an EOR service like Deel.
Written by Stefan Nagey
Serial entrepreneur, engineering & business leader who co-founded and led his last startup to a $14M Series A financing and a successful exit. Years of experience leading teams & building scaleable, secure software systems.
In this article we cover the What, Why, and How To's of registering a US business from Nigeria
by Michał Kowalewski • 10 min read
DISCLOSURE: This article is intended for informational purposes only. It is not intended as nor should be taken as legal advice. If you need legal advice, you should consult an attorney in your geographic area.
Capbase's Terms of Service
apply to this and all articles posted on this website.