STARTUP FOUNDATIONS
The best podcast for entrepreneurs.
Get practical and unique advice from some of the worlds most successful founders, every week.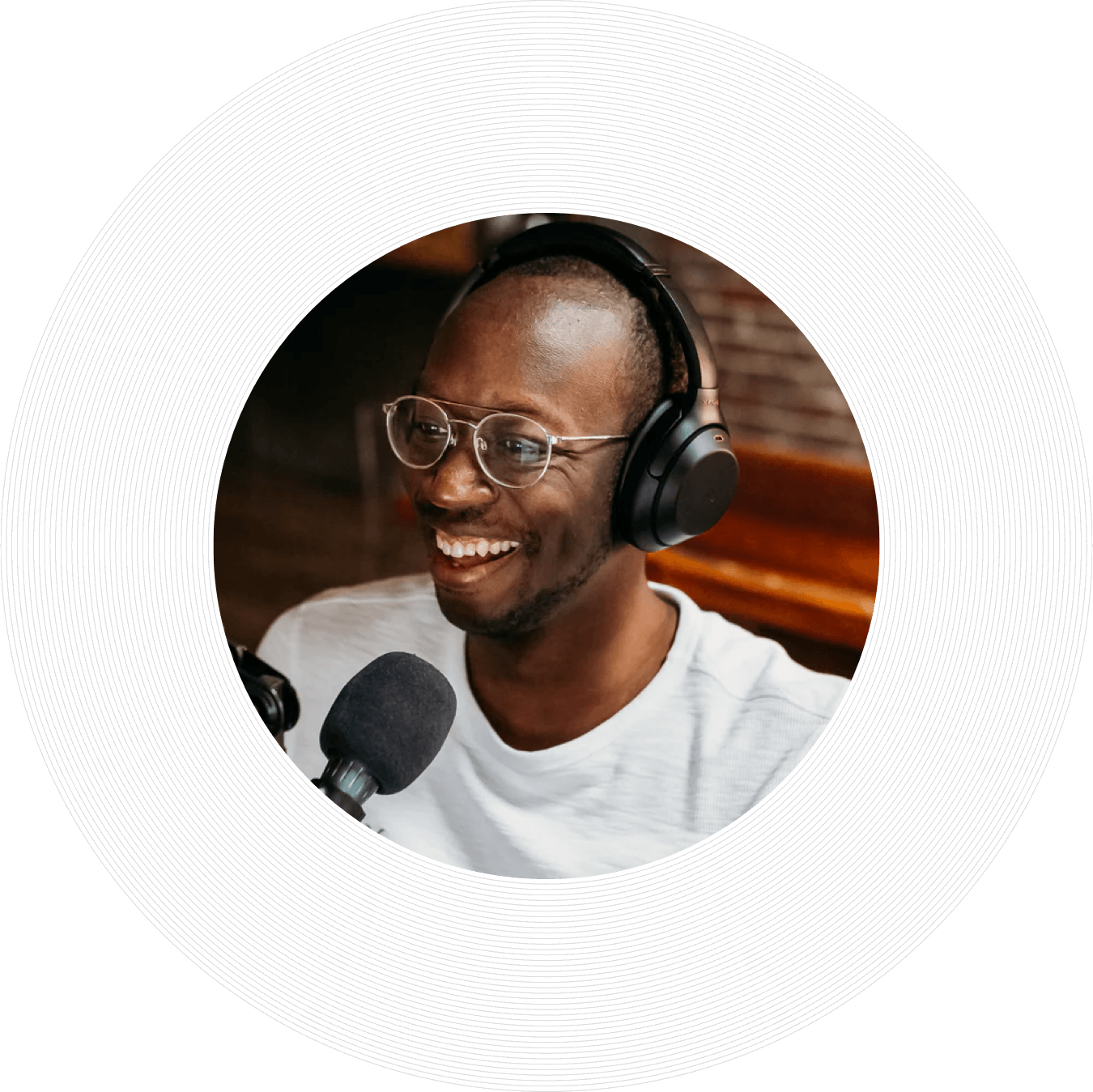 Listen to the latest Episodes
Why we started the podcast
We feel that it's important to share the knowledge necessary for running a successful company and democratize the process, making it easier for everyone to participate in it. The podcast is our educational outlet that presents the stories of the world's leading founders, along with proven advice that will help you navigate the ever-evolving world of startups.
Meet the folks behind Startup Foundations

Greg Miaskiewicz
Security expert, product designer & serial entrepreneur.

Stefan Nagey
Serial entrepreneur engineering & business leader.
All Episodes
This time on Startup Foundations, we chat with Joao Batalha, CEO, and co-founder of Amplemarket — a B2B software startup that streamlines sales workflows, customer outreach, and lead generation.
On this episode of Startup Foundations, we talk to Aditi Shekar, CEO and founder of Zeta - a modern finance management solution for families and young couples.
This time on Startup Foundations we chat with Erik Torenberg about his journey from founding his first startup to founding his venture capital fund, Village Global.
This time on Startup Foundations chat with Dorna Moini, who is the CEO and founder of Documate, a startup building no-code document solutions for lawyers & law firms.
On this episode of Startup Foundations, we talked to Andrew Peterson, CEO & co-founder of Signal Sciences, an edge security solutions company that just sold to Fastly for almost $1B.
This time on Startup Foundations we chatted with Shuo Wang, Co-Founder and CRO at Deel - an international payroll & compliance platform for remote hiring.
On this episode of Startup Foundation, Jude Gomila, an angel investor, serial entrepreneur, and father, joins us to discuss how he is juggling parenthood and being a CEO, as well as his approach to building products and investing in startups.
In this Episode on Startup Foundations, we speak with Maia Bittner who is the Voice of the Member at Chime Mobile Banking, which she joined after the acquisition of her third startup, Pinch. Maia is a serial entrepreneur and started her first business at a young age selling goods on eBay. Maia loves technology and has had many roles in her previous startups. In our conversation, we discuss her career trajectory as well as her approach to building startups and recruiting talent.
In this Episode on Startup Foundations, we speak to Rodney Sampson, a serial entrepreneur who is currently the Executive Chairman & CEO of Opportunity Hub. Opportunity Hub is helping create racial equity in the startup ecosystem. Rodney chats with us about how startups and VCs can address racial inequity and build a diverse workforce. We also dive into Rodney's entrepreneurial background and how his startup Multicast Media helped churches broadcast their message on the internet.
In this Episode on Startup Foundations, we speak to Chris Bennett, the founder and CEO at Wonderschool. During the pandemic, Wonderschool has been helping more and more families find quality child care and early education. Chris also chats with us about being a minority in the startup community and how issues of racial inequity can be addressed in the world of venture capital.
In this Episode on Startup Foundations, we speak to Carlos Escutia, the CEO of GroWrk Remote, a remote office management platform. With most companies transitioning to remote environments, we discuss this pivot and some of the major benefits of having a remote workforce. Carlos comes from a family of entrepreneurs and is a repeat startup founder.
In this Episode on Startup Foundations, we speak to Robyn Exton, the founder of HER, a social dating app for queer women. We learn about her journey as a startup founder, first starting her business in the UK and moving the company to the United States to participate in YCombinator. She also talks about how women can get more support in the startup community and provides valuable advice to female founders launching a startup.