Why startup founders love Capbase

Capbase is an excellent service. For a $999 yearly fee, you incorporate, issue SAFE and Convertible notes, issue all legal documents for your advisors, collaborators, and board members. They allowed me to be organized, professional, and diligent. And not to mention, it saved me tons of time.

Capbase is a revolutionary, must-have solution for the founding teams at any startup today. The amount of value packed into the platform is huge, from incorporating to issuing shares to my advisors to raising money.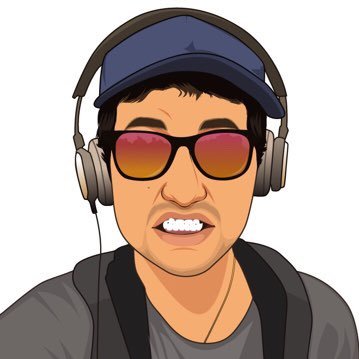 Capbase made it seamless for us incorporate, raise funds from investors and set up our various providers. Capbase stands out for the quick and high quality customer service they provide.
How it works
01

/

Submit company info

Spend a few minutes filling out information for your company and its founders. Then, sign filing documents—right within Capbase.
02

/

Incorporate & issue equity

In three days, your Delaware C corp is ready to go. From your Capbase dashboard, issue and sell stock, and allocate shares to founders. Your dashboard helps you manage ownership of your company.
Powerful perks to save you money as you scale up
We build Capbase to level the playing field and make starting a business easier and more accessible for founders. That's why Capbase partners up with other companies that provide services essential for any startup. We negotiated deep discounts and credits for our customers to help you scale your company and reduce costs.
Online bookkeeping

Get $350 Capbase credit when you sign up with Bench

Payroll for startups

Three months free, 30% off subscription fees for the year

Cloud computing

Get $5,000 AWS credit and $1,000 support credit with Capbase

Banking for startups

Streamlined bank account creation on Mercury for Capbase customers
FAQ
You do not need to have a US mailing address to incorporate a business in the United States. However, you will need to name a registered agent in the state you incorporate your company, and the registered agent will have a physical address in that state to receive mail on behalf of your company.
Do you provide a registered agent?
When you incorporate your startup as a Delaware corporation using Capbase, Capbase serves as your registered agent in the state of Delaware. The registered agent and state incorporation fees are included with your Capbase subscription fee.
Can I use registered agent's address as my legal address?
You cannot use the registered agent's address as your company's legal address. The registered agent address is intended exclusively for the receipt of official documents, such as taxes and lawsuits. The legal address of your company has to be your home or office in your home country.
Do I need to be present in the US to get my EIN?
You don't need to be present in the US to get your EIN.
How long does it take to obtain the EIN?
Applying for an EIN as a non-US founder may take up 2-4 weeks, depending on the backlog at the IRS. As a Capbase user, we can help guide you through filling out the necessary forms and filing on your behalf with the IRS. For this, please feel free to reach out to our support through live chat or via email at support@capbase.com.
Does Capbase support international founders?
Yes, you can use Capbase from anywhere in the world, as long as you want to incorporate as a Delaware C Corp in the US.