Nevada Business Entity Registration for Delaware Corporations
by Beth Zhao • 7 min read
published July 28, 2022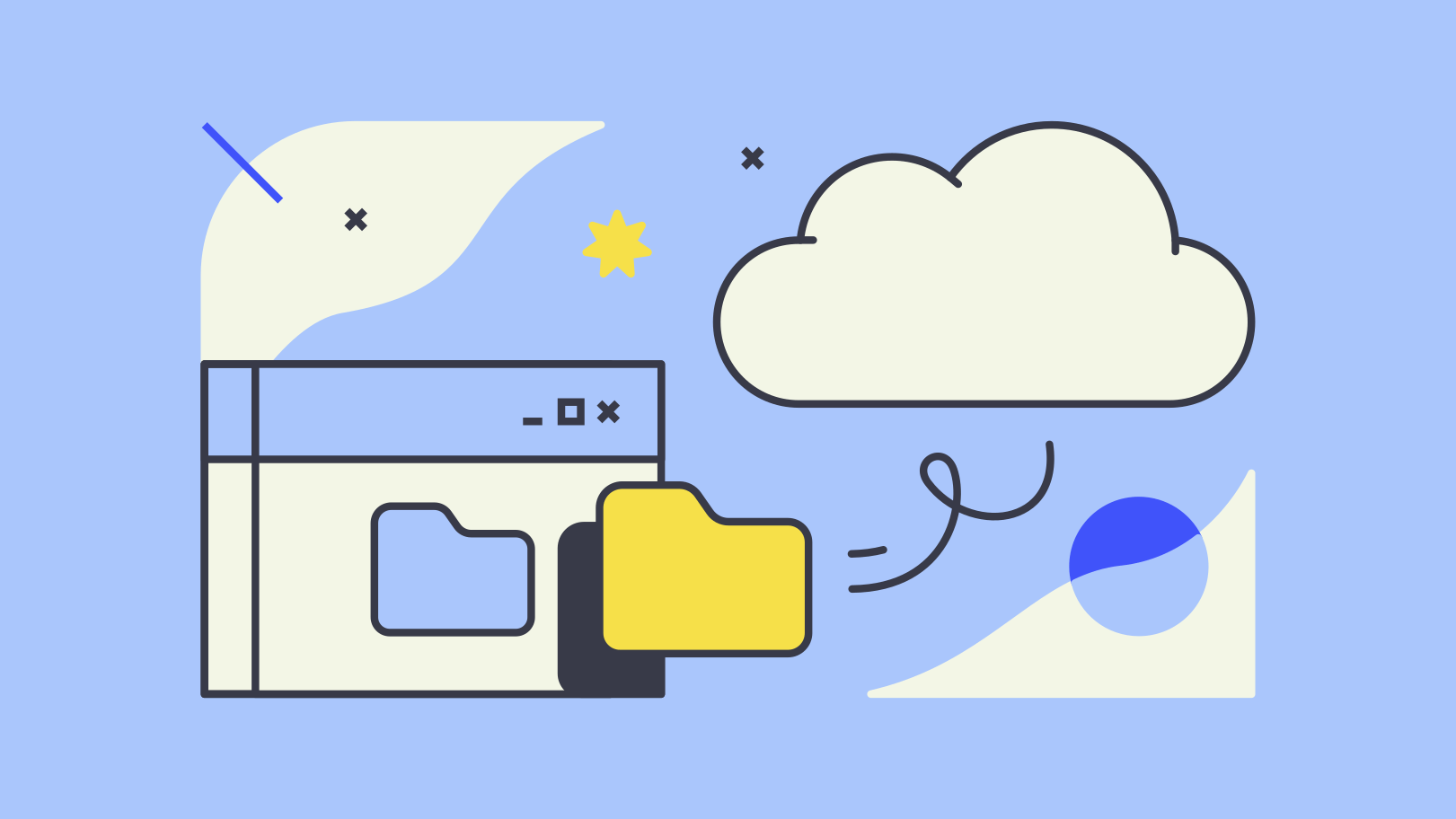 Stay ahead of the curve
You'll get actionable advice, comprehensive guides, interviews with founders, and more.
Forming your company structure in Delaware, specifically a Delaware C Corporation, gives business owners a lot of flexibility, but depending on which state you operate in, you may still need to observe local rules.
If you operate a business in Nevada, you must first register with the state. We'll go over the steps and simplify them. But first, how can you tell if you're transacting business legally in Nevada?
When to register as doing business in Nevada
The state refers to Delaware C corps and all other for-profit corporations incorporated outside of Nevada as "foreign" corporations. All business entities transacting business in Nevada must register as a foreign entity with the Nevada Secretary of State, including businesses registered as a limited liability company, non-profit, limited liability partnership, or corporation. Entrepreneurs should make sure to file for the correct business licenses and pay the appropriate business taxes to avoid costly fines down the road.
Nevada law is ambiguous on what defines doing business in the state. According to Nevada law, what constitutes "doing business" in the state is as follows: any natural person who performs a service or works in a profit-making trade
However, Nevada statutes provide that the following actions do not necessitate foreign qualification with the state:
Defending or settling a lawsuit
Having a bank account in the state
Selling through independent contractors
When to register to collect sales tax in Nevada
Every state has different rules about when a corporation is required to pay sales tax. These are referred to as "sales tax nexus" or "economic nexus" regulations.
Consider the nexus to be a specific version of that state's border; if you execute specified commercial operations within that border, you fall under the state's sales tax nexus and must register for and collect state sales tax.
Typically, these behaviors involve the purchase and sale of goods and services.
Sales tax nexus laws in Nevada only apply to vendors who sell physical products or services to Nevada residents.
Until 2018, selling or purchasing non-physical things, such as subscriptions to streaming services, SaaS memberships, and so on, did not normally qualify you for sales tax nexus. That changed after a significant court judgement in 2018. If you buy or sell non-physical products or services in a state, you may be subject to its sales tax.
Nevada Sales Tax Nexus (physical goods and property)
To collect and remit sales tax in Nevada, you may need to register with the Department of Taxation if your non-Nevada foreign corporation:
Has stores, offices, or warehouses in the state; and/or
Has employees/representatives in the state or traveling there
If you meet any of the above standards, you must collect and remit sales regardless of how many transactions you perform or how much you earn in the state. You can learn more about physical presence for sales tax purposes through the State's website.
Nevada Sales Tax Nexus (non-physical goods and property)
The new state sales tax laws applying to non-physical (ie. internet) sales allow you to qualify for sales tax nexus even without physical presence or goods. In Nevada, you need to cross a certain threshold to qualify.
You will need to remit sales if you have:
$100,000 or more in sales to Nevada in the previous calendar year; or
200 or more separate transactions of sales into Nevada in the previous calendar year
If you would like to take a deep dive, you can check out the State's website. If you'd like to read more about sales tax regulations in general, check out our article What Amazon Laws Mean for Startups.
As usual, this isn't legal advice—just a guide. If you're not 100% clear on whether you fall within Nevada's sales tax nexus, it's best to confer with your legal counsel and/or an accountant that has expertise in Nevada's legal code and tax regulations.
How To Register To Do Business In Nevada
You must complete the following steps to become a "qualified foreign business" in Nevada:
Choose a company name under which to operate. This doesn't have to be the name you used to form your Delaware corporation, but it typically is. You must pick a unique business name that is not already in use by another company in Nevada, otherwise you will have to register to do business in Nevada using an assumed name, otherwise known as a DBA or doing-business-as name.
Submit your company's application for a certificate of authority. The state's online portal allows you to complete the application online. You will include information such as your principal office address and jurisdiction of formation.
Make the payment.
Wait. Processing typically takes several business days, and up to two to four weeks.
You must meet certain standards once you've been approved to operate as a qualified foreign firm in Nevada.
Compliance as a Qualified Foreign Business in Nevada
To maintain your foreign qualification and continue legally doing business in Texas, you need to meet two requirements: maintaining a registered agent and filing your annual report/franchise tax.
Registered Agent in Nevada
In Nevada, your registered agent is your point of contact with local authorities. If your company does not have a physical location in the state, it may be beneficial to obtain a registered agent to receive state notices on your behalf.
Foreign corporations must maintain a registered office in Nevada. The address must be an actual address of your Nevada registered agent or a recognized registered agent service, not a P.O. box.
Any vital information, such as business mail, or service of process, will be forwarded to you by your registered agent. A number of companies subcontract the services of registered agents. They normally cost between $50 and $100 each year.
Annual Listing In Nevada
Nevada has an annual list that is similar to most other states' annual report. Foreign corporations are also required to file an annual statement.
Every year, you must file a statement with the State, updating any changes to the company address or the composition of the Board and officers. You'll include info like:
The legal name of your business
The name and street address of your registered agent
The names and addresses of board members, managers, and officers
The filing fee varies based on the value of the current, total authorized stock recorded with Nevada Secretary of State.
Paying Nevada Annual Commerce Tax
Lastly, you'll also need to pay an annual commerce tax. The tax is imposed on businesses with a Nevada gross revenue exceeding $4,000,000 in the taxable year. For more information on filing and paying your Nevada commerce tax, please see the following guidance from Nevada's Department of Taxation.
How To Collect Sales Tax In Nevada
Hiring And Paying Employees In Nevada
The Easiest Way To Register Your Business In Nevada
You need to keep track of a lot of moving parts in order to register your business in Nevada. Failure to file the correct documents, give the correct information, or stay current on compliance rules can result in major headaches.
It's simple using Capbase. When you use Capbase to incorporate your Delaware corporate entity, we'll automatically generate the information you need to register to do business in Nevada and keep you up to speed on any required filings.
Your Capbase account's compliance calendar will alert you to forthcoming fees, reporting, and other requirements, so you can keep your startup in good standing with Texas state regulators. Try Capbase today.
Written by Beth Zhao
Beth is a second year law student at The George Washington Law School. She is a member of the Public Contract Law Journal.
Is your company doing business in Indiana? Get an easy-to-follow explanation about what forms you'll need, information about registration fees, filing deadlines, naming requirements, and more.
by Capbase Staff • 7 min read
DISCLOSURE: This article is intended for informational purposes only. It is not intended as nor should be taken as legal advice. If you need legal advice, you should consult an attorney in your geographic area.
Capbase's Terms of Service
apply to this and all articles posted on this website.