How to find a co-founder: Practical advice from experienced founders
by Michał Kowalewski • 4 min read
published May 19, 2022 • updated January 4, 2023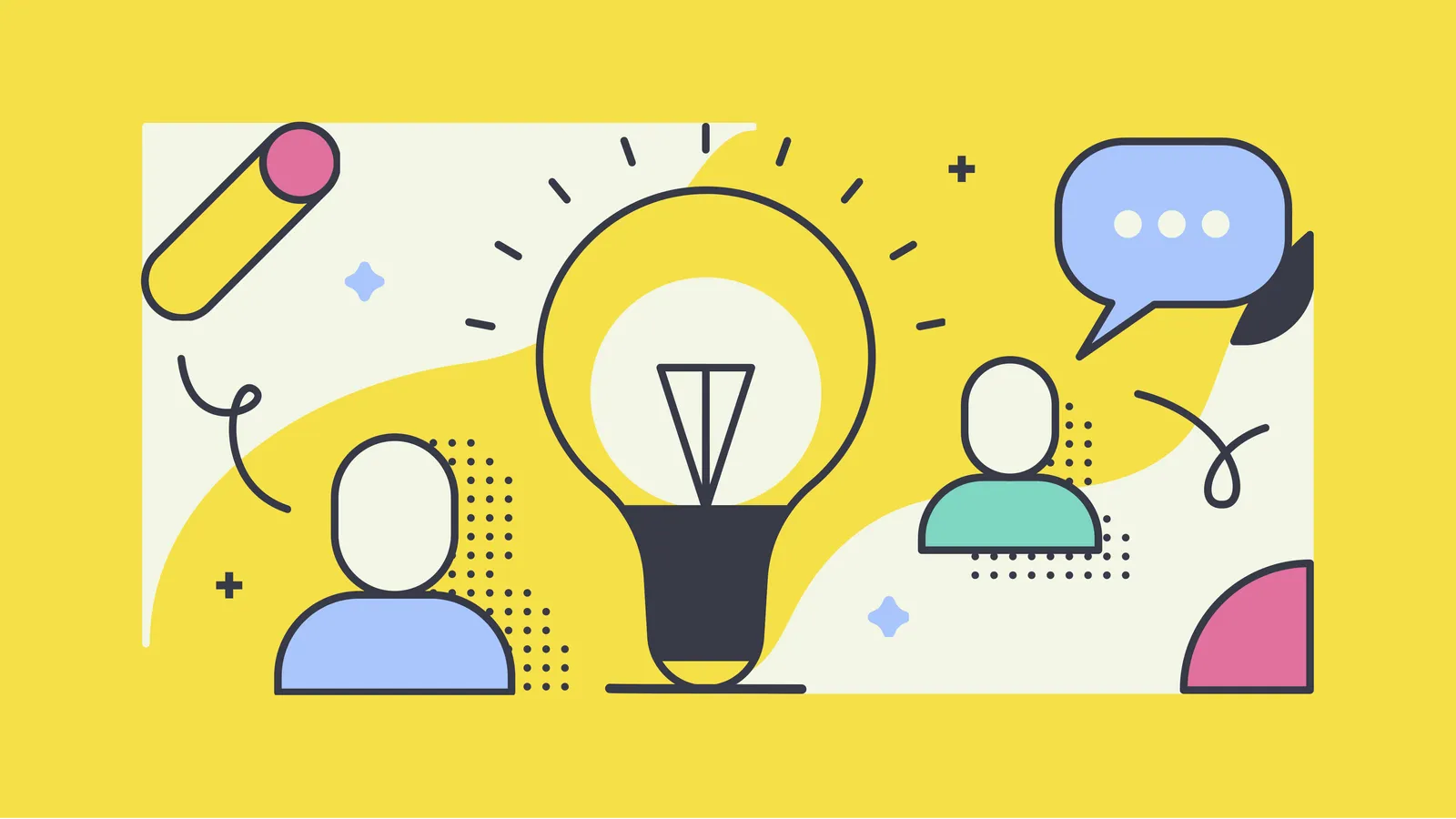 A strong team is one of the determining factors of a startup's future success, and that team is built by the founders. They constitute the very core of every startup, and in those initial phases of building and growing a new venture, they are the people who push it forward.
So how do you find the mythical "right co-founder"?
To help you better understand the topic and the best practices around finding a co-founder, we've talked to a few successful founders and asked them about their experiences in that field.
In this article we'll cover the following topics:
Does every startup need co-founders and if so, how many you should get?
How do founders meet their co-founders?
What are the things experienced founders look for when choosing their co-founders
How many co-founders should you have?
While there are certainly examples of successful companies with only one founder, the general consensus is that having two or three founders along for the ride is a good idea. Why? There are many reasons:
Productivity - starting a new company takes a lot of work and it's good to have other people with whom to share the burden and responsibilities.
Complimentary skillset - building a technology-centric business requires expertise in several disciplines—from operations and marketing to engineering—and it's rare to find any one person who is both capable across these areas and who has the capacity to perform well in all of them.
Moral support - building a company from the ground up is a very hard thing to do, so obviously you're bound to have some moments of doubt. In those moments having someone who can keep the ball rolling, and keep up the good atmosphere.
Balance - founders' job can be very engaging and it's good to have someone there to check your ideas and bring you back to reality when you get too carried away.
But you don't have to take our word for it. Here's Chris Van Pelt, co-founder of Weights & Biases, talking about the relationship between him and his two co-founders:
QUESTION • 0:46 min watch
What's it like having three co-founders?
QUESTION • 2:28 min watch
Did you have any difficulties raising funds because you were doing it solo ?
How to find a co-founder for your startup?
Deciding on how many founders you want may actually be a good problem to have, if you have many people you can choose from. But not all founders have that "luxury", and finding even one person who would be a good match for a business partner can be a challenge.
So how do people find their co-founders?
There's a fair amount of founder-matching tools online, that connect like-minded entrepreneurs, e.g. CoFoundersLab or Starthawk. People also meet their co-founders by attending networking events, conferences and even social media groups on Linkedin or Facebook.
And while those solutions certainly can produce a good match, we've seen many great co-founder relationships flourish based on real-life interactions, and an actual history of working together.
Co-founders are often found amongst co-workers. That was the case for Emma Guo from Offsyte and her co-founder Jonathan Como. They both met while working for Lyft and because of good working chemistry they decided to partner up and build a startup together.
QUESTION • 3:40 min watch
How did you meet your co-founder?
Another popular way of finding your co-founder is through mutual network of connections. This was the case for Sònia Hurtado from Current Foods (ex-Kuleana), who found her co-founder Jacek Prus thanks to a friend who connected them.
QUESTION • 3:40 min watch
How did you meet your co-founder Jacek?
Sometimes your co-founder match can be right under your nose, as it was in the case of Karn Saroya, co-founder and CEO of Cover, who decided to run his company together with his wife, Natalie Eva Gray
QUESTION • 3:46 min watch
How did investors react to you running your startup with your wife?
Rules for choosing the right co-founder
What you look for in your co-founder may depend on your goals, industry you're in, and your own skillset. There are, however, a few guidelines and best practices you can follow to maximize your chances of success.
Here are 5 things you should look for in your co-founder
1. Complementary skills.
Running a startup requires many different skills, which are rarely possessed by one person only. Let's say that you're very proficient in coding and dealing with software technicalities. You should look for someone with good networking skills and solid domain expertise.
2. Excellent communication
Good communication should be at the foundation of any lasting business relationship. When looking for a co-founder make sure that your communication styles are similar enough, so that you can work together without offending each other.
3. Shared values and goals
Building a business together can't happen without sharing similar values and goals. That's clear. What's important is communicating your vision ahead of time and making sure you're on the same page. Same goes for commitment - look for a co-founder that's fully dedicated to building a company with you, instead of working on ten different project on the side.
4. Contrast
Healthy disagreements can be very valuable when it comes to growing a business. You want a co-founder who can offer a different perspective and keep the process of coming up with ideas fresh.
Here is Erik Torenberg, first employee of Product Hunt, founder of On Deck and Village Global, talking about the rules he uses to pick his co-founders:
QUESTION • 5:15 min watch
What are you looking for when picking co-founders for your startup?
And here is Aditi Shekar, co-founder and CEO of Zeta, talking about the most important traits she looks for in co-founder (and, interestingly enough, investors as well!)
QUESTION • 2:50 min watch
What are the most important traits to look for in a co-founder?
Jeff Wilson, aka Professor Dumpster (it's a long story), who runs Jupe, has a more practical approach, and mentions an otherwise important factor - a vesting schedule.
QUESTION • 3:40 min watch
What should founders look for when picking their co-founders?
Invite your co-founder to Capbase
Already found a perfect match? Invite them to set up an account on Capbase!
Capbase removes a lot of the headaches co-founders face early on. First things first, you need to register your company, so the way you each relate to it is written in stone—and so your intellectual property belongs to the company. We will do this for you quickly and easily.
Then, incorporate, designate founders' shares, and set up your board. Normally, these tasks would take a lot of running around and paperwork. Capbase gets you moving in no time.
Finally, set up a vesting schedule. So neither you nor your co-founder has to worry about the other jumping ship early—and you can devote yourself to your new project 100%.
Written by Michał Kowalewski
Writer and content manager at Capbase. Passionate about startups, tech and multimedia. Based in Warsaw, Poland.
Learn all you need to know about the board of directors, its responsibilities, and how it develops through funding runds.
by Greg Miaskiewicz • 15 min read
DISCLOSURE: This article is intended for informational purposes only. It is not intended as nor should be taken as legal advice. If you need legal advice, you should consult an attorney in your geographic area.
Capbase's Terms of Service
apply to this and all articles posted on this website.