How to Register a US Company from the UK in 10 Minutes
by Capbase Staff • 7 min read
published August 13, 2021 • updated April 25, 2023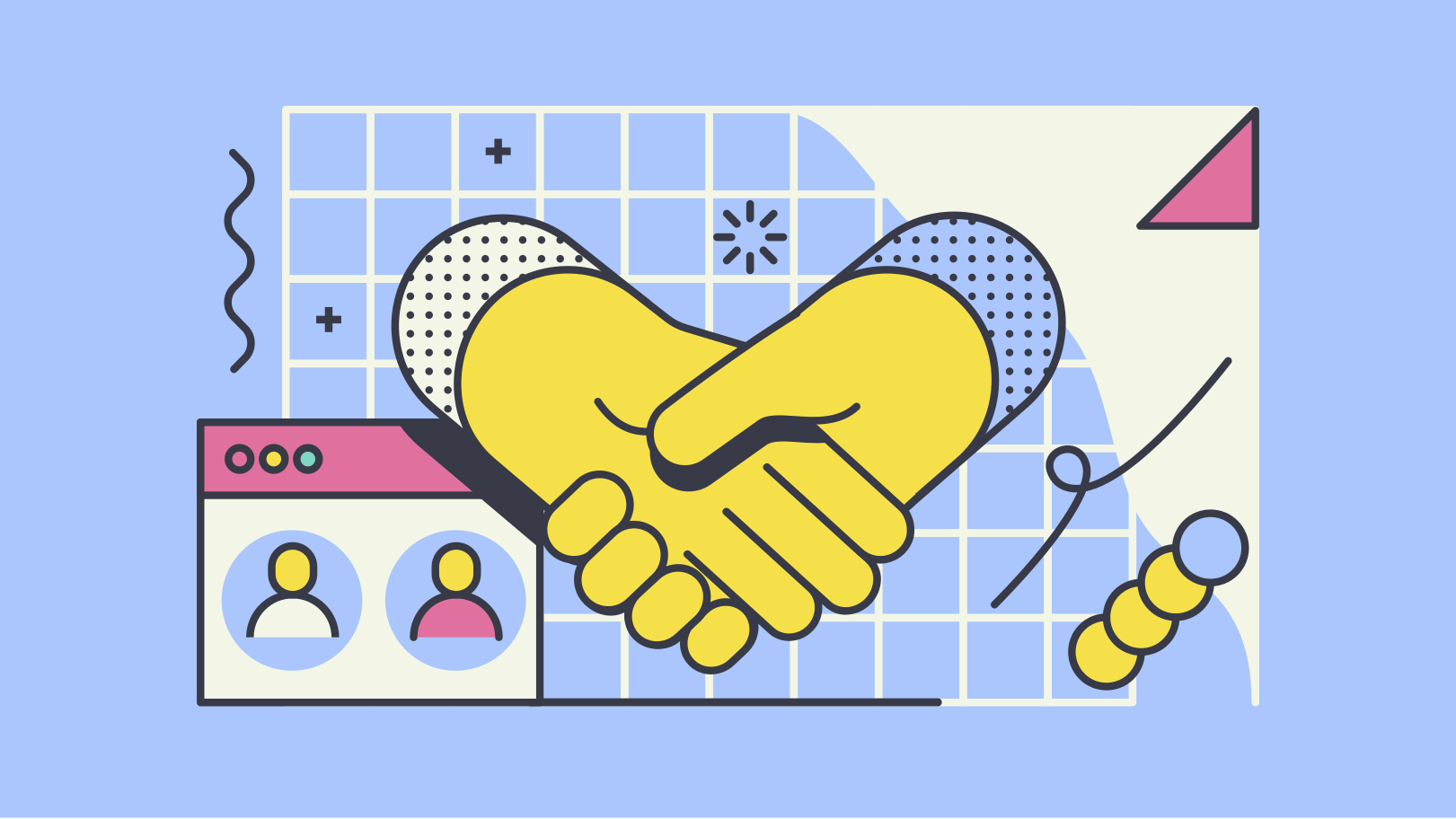 Stay ahead of the curve
You'll get actionable advice, comprehensive guides, interviews with founders, and more.
Thinking about starting a US company from UK?
So you're a startup founder in England, Scotland, Wales, or Northern Ireland. You'd like to register a US company from the UK, where you're a resident. Must be complicated, right?
Not so. For residents of the UK, incorporating a company follows the same process as it does for US residents. You do not need a social security number, ITIN, or an address in the US in order to create a legal entity for your business in the US. Unlike other jurisdictions, there are no restrictions on non-US residents starting a company.
However, the process differs according to whether or not you have already formed a limited company locally. In order to avoid a legal or financial tangle, you must be sure to cross all your i's and dot all your t's.
This article covers:
The reasons UK companies incorporate in the US
The process of incorporating in the US as a UK founder
How to get a registered agent for your US corporation
How to perform the "Delaware flip," transferring your UK company's registration to the US
Everything UK founders incorporating in the US need to know about taxes, work visas, and hiring
Why register a US company from the UK?
One of the primary reasons to register a US company from the UK is access to capital.
UK startups raised a total of $16.6 million USD (€14 billion) in venture capital in 2020. Contrast that with $130 billion USD (€109 billion) raised in the US that same year.
Overall, there is a much larger startup ecosystem in the US, and many more opportunities for funding. US investors often prefer that UK companies incorporate in the US. A corporation able to offer US equity to American employees has a bigger talent pool to draw upon. (Equity in US corporations offers tax advantages to US employees that UK corporate equity does not.)
Tax rate also partly plays a role. Six or seven years ago, some investors were willing to fund UK registered companies—at 35%, the US corporate tax rate at the time did not offer a competitive advantage compared to the UK's. Since then, the US corporate tax rate has dropped back down to 21%, regaining its edge and making US corporations more attractive to investors once again.
Most importantly, corporations formed in the US have to deal with less bureaucracy overall. And the Delaware courts, particularly, are known for their efficiency when it comes to corporate legal proceedings.
How should a UK founder incorporate their company in the USA?
In order to register your company in the UK, you must follow six steps:
Pick the right entity type for your business. Since most investors prefer C corporations instead of a limited liability company (LLC) for tax reasons, most founders choose this type of company. The type of business entity you choose can have huge tax ramifications, both for US-based employees as well as investors.
Choose a state in which to register your company. The vast, vast majority of US tech companies are incorporated in Delaware—as are 70% of Fortune 1000 companies.
File articles of incorporation. Capbase makes this easy for you; filing articles of incorporation takes minutes, and the cost of doing so is incorporated in our flat fee.
Obtain an employer identification number (EIN) from the Internal Revenue Service (IRS). This is the tax ID number for your new business, which you will use when filing various tax and payroll-related forms. You require an EIN to open a US bank account. And getting an EIN sets you up to pay taxes in the US. (Capbase registers an EIN on your behalf.)
Open a bank account in the US. A US bank account is essential for doing business in the US. Once you receive your EIN, you're able to open one.
Keep in good standing by filing reports. To maintain good standing with tax authorities, your company must file reports every year. March 1st is the filing deadline. Built in Capbase tools can help you track and manage compliance requirements.
What is a registered agent, and how do I hire one?
You don't need to live inside the US to register a US corporation, but you do need a registered agent. A registered agent receives mail on your company's behalf, something that is essential for founders who are non-US residents.
Your registered agent's job is to receive federal and state communications, tax notice from the IRS and local authorities, notices of subpoenas, and other official mail on your behalf. They have a physical address in the state where you incorporated, at which they can receive:
Compliance notices regarding reporting and other requirements
Tax documents from Delaware's revenue or tax departments
Services of process (ie. any lawsuits against your company)
Keep in mind, you don't use your registered agent's address as your legal address. Your legal address must be your own business address in the UK. You'll use your business address for:
Opening business bank accounts
Sending and receiving invoices
Filing for legal contracts, permits, or licenses
When you sign up with Capbase and register your company in Delaware, Capbase serves as your registered agent for your startup. We make it easy for non-resident founders to incorporate, set up a bank account, issue stock and keep their companies compliant from over on the other side of the pond.
How do you register your company in the US if it's registered in the UK? (The Delaware Flip)
If your company is already a UK limited company, you can use an approach called the "Delaware Flip" to effectively move it to the US.
This is easiest to do when your company is still young, with few shareholders and outside investors.
In essence, you file articles of incorporation for a Delaware C corp, then acquire your UK company and make it a subsidiary.
Step by step:
Hire UK accountants and lawyers to ensure you have all the necessary regulatory approvals from Companies House and other state agencies to convert your company. You'll also need to pay off all debt and outstanding equity. Look for a law firm that has experience doing the Delaware flip for past clients and can offer qualified legal advice.
Register a Delaware corporation. This requires you to name officers and directors, and allocate shares. (Using Capbase, you can file your articles of incorporation in about 10 minutes.)
The shareholders in your UK limited company agree to contribute all shares, cash, and intellectual property in the UK company to the new US corporation, making the UK company a subsidiary. This requires a share repurchase (buyback); you may wish to use a clearance letter so your shareholders can avoid paying Income Tax on the payment they receive from you.
After you incorporate your new company, you will have to file an annual report with the Delaware Secretary of State. In addition, all corporations registered in the US must file an annual tax return with the IRS.
After this, the final step is for your new US-registered corporation to acquire your UK company as a subsidiary. Going forward, your company does not have to have a physical presence in Delaware or any other US state.
Keep in mind that the name you chose for your existing UK Limited Company may not be available in Delaware if an existing company has already registered with the same name or a similar one. Do a Delaware entity search to see if your desired company name is available for registering a new C Corp.
What about US taxes and visas for UK business owners?
When you register your company in the US, your personal tax residency doesn't change. You still pay UK taxes on your personal income, while your US corporation is taxed in the US. As a non-resident, simply incorporating a company in the US does not entitle you to a green card or immigration visa to move to the United States.
However, you don't need a visa to do business in the US while traveling here on business trips. Thanks to the US Visa Waiver Program, you can spent up to 90 days in the US conducting business.
But, if you plan on spending more than 90 days working in the US, you'll need to get an immigration visa or green card. We cover this matter—including information on E-1, E-2, EB-5, L-1, and O-1 visas—with our complete guide to US immigration visas for startup founders.
Hiring UK employees with your US corporation
Once you've started your Delaware C corporation, you aren't limited to hiring US citizens. You can hire employees locally, in the UK—but you'll need to follow a few extra steps.
To hire UK employees, you have one of two options:
Start a UK business to hire local workers, and make it a subsidiary of your Delaware corporation.
Set up a remote payroll & compliance service like Deel or Remote.com. Both of these services let you hire employees abroad either as full-time employees or international contractors. In the former case, Deel or Remote act as the employer-of-record (EOR) for the employees and hire them on behalf of your company.
Heads up: Capbase users get 30% of their first year using Deel.
Want to know more how Deel helps startups access top talent worldwide? Listen to our interview with founder Shuo Wang.
Summary
When you form a US corporation, you get access to a capital market much larger than the one in the UK. And equity in a US corporation is good leverage for hiring US talent.
You don't need a US address to form a US company from the UK, but you do need to hire a registered agent to represent you in the state where you incorporate. There are no legal restrictions on non-residents setting up a business entity in the USA.
Your UK tax status stays the same even if your company is formed in the US. (Your corporation will have to pay US taxes, however.)
To hire UK talent, you'll either need to form a UK subsidiary of your new US corporation, or use an international payroll & compliance service like Deel or Remote.
Written by Capbase Staff
Capbase is a team of designers, engineers, and business professionals spread across 6 time zones on 3 continents united by our passion for dogs, coffee, and great software.
In this article we cover the What, Why, and How To's of registering a US business from Nigeria
by Michał Kowalewski • 10 min read
DISCLOSURE: This article is intended for informational purposes only. It is not intended as nor should be taken as legal advice. If you need legal advice, you should consult an attorney in your geographic area.
Capbase's Terms of Service
apply to this and all articles posted on this website.