How to Build a Great Remote Work Culture
by Stefan Nagey • 8 min read
published January 27, 2021 • updated March 28, 2022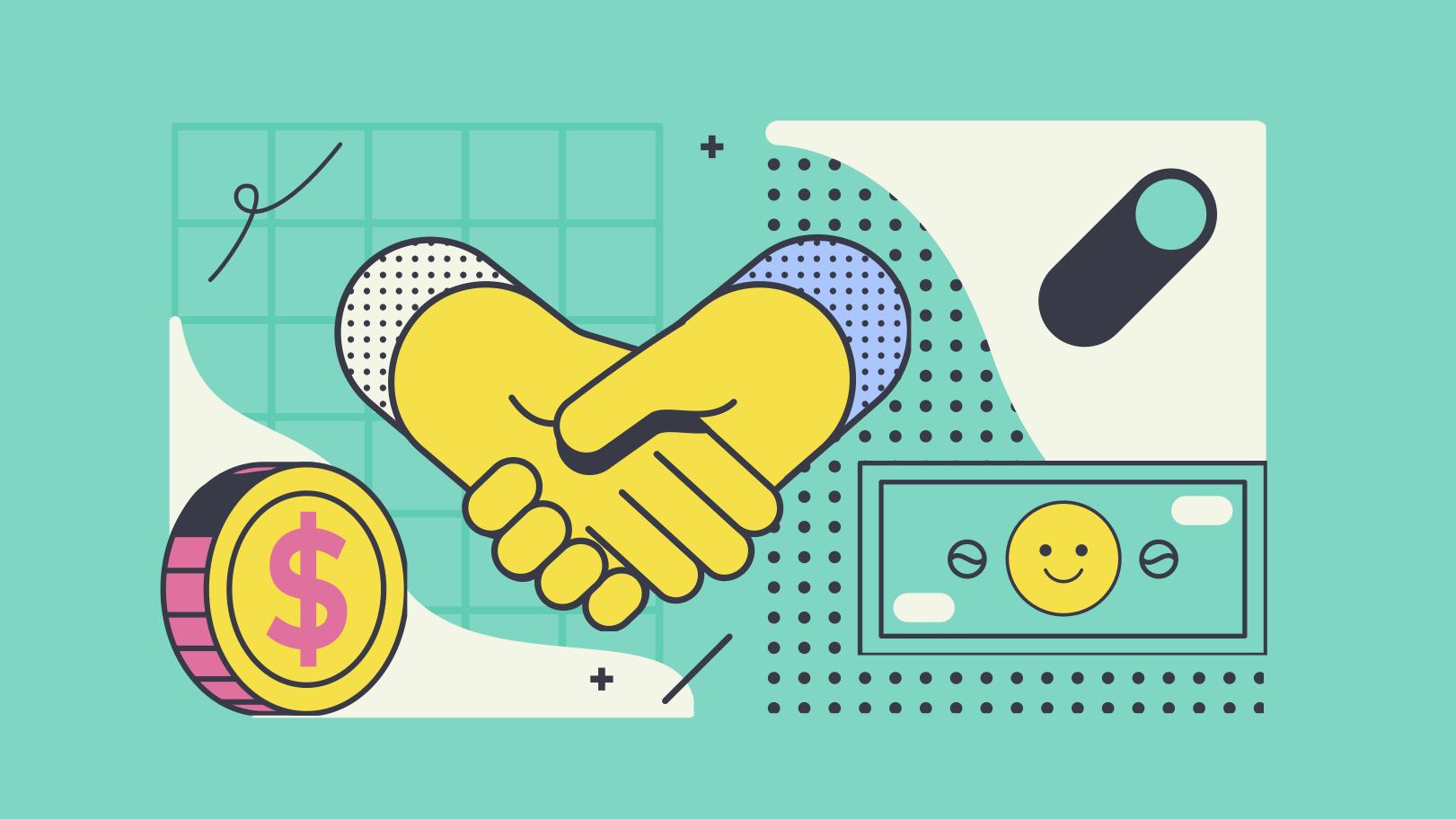 How do you build a great remote work environment?
One of the biggest questions on everyone's mind, now that we're collectively answered, "Can I work remotely?" and "How to work remotely?", is, "how do I build a strong remote team?" You might think that being remote makes it impossible to have a strong company culture, but you couldn't be more wrong.
It's hard to do, but then again, so is building a strong culture with an in-person team in a traditional office setting. The steps you take though, are shocking similar. Follow these five pillars of company culture, and you'll do just fine:
Encourage open and honest communication at all levels and on all topics
Enough collaboration software, but not too much
Make sure that you have the appropriate equipment to work from home
Create "open spaces" for social meetings, and chance conversations
Setup purely social functions
Encourage open and honest communication at all levels and on all topics
This might seem like a no-brainer, but one of the biggest keys to a good culture is openness and honesty from all team members. This is the biggest place where you, as a founder, need to display leadership. There are lots of tough topics to talk about in a startup, runway, traction, the company future. Especially when you're in the zero to one phase, there is a lot of uncertainty in what you do.
It can be scary as an employee to not know what the future of the company is, and can lead you into a situation where you have people keeping one eye open for other opportunities. Miscommunication is a terrible way to churn team members.
Instead, use this as an opportunity to build company culture and trust with your team. Talk openly about the challenges and successes that you are having with traction, with fundraising, with recruiting. These people joined you as a founder, and trust you. They want to help you if they can, and you never know where that help will come from. Being open with the team gives them an opportunity to help you!
Talk about everything. Especially the things that you think you shouldn't talk about with your team.
The right collaboration software
This is going to be different for what kind of company you are, what kind of team you are. For us, we use Github Issues as our primary tracking tool, with Zenhub as a project management suite on top of that. We actually track everything here, not just engineering. It's great because we can schedule things across the company, and we can align marketing initiatives with development releases.
One thing I wish that we had known about beforehand though, was Linear — it's got a solid import path from Github issues, and has a nice UI (think Superhuman for project management). Unfortunately, we had just purchased our Zenhub subscription, so we'll probably switch next year.
Team communications done right
For our communications, we live in slack, but barely touch our email. We keep everything within our team on Slack, and we communicate with customers and other external parties on email.
For Capbase, the secret is lots of channels, and everything discussed in the open (DMs kept to a minimum). Some people think that you want to limit the number of channels that you have, we actually go the other way. We have a channel for each project or initiative that we're doing. It helps to keep conversations focused, and helps to make it easier for people to catch up.
Put another way, when you wake up in Eastern time and get to work, it's much easier to catch up on the conversations that your Asian and European colleagues have been having across five different channels, than it is to catch up on five different conversations happening at once in a single channel. This, combined with the extensive use of threads helps to keep conversations mostly linear and easy to find and understand.
Direct messages are something that we spend a lot of effort keeping as close to zero as possible. When something is discussed in DMs, you have to repeat it in a public channel, or have colleagues who are completely out of the loop. You might also end up blocking yourself by asking a specific person for help when any of a number of others might have been able to. DMs are great for social conversations, or coordinating other calls or meetings, but as a primary communications channel, try to avoid them.
Getting the right workspace setup
At Capbase, we give each new employee a credit to setup their home work environment. This can cover a computer, a comfy chair, whatever you need to be productive at home. The most important thing, and the one that I encourage everyone working from home to buy? Good bluetooth headphones with a noise cancelling microphone. Apple's AirPods Pro are the best I've found.
Bottom line is, if you're not spending the money on an office, you should be prepared to spend at least a little of that money that you're saving on making the remote working experience as pleasant as possible for everyone.
Creating Open Spaces
In a normal office culture, you would have plenty of times to congregate, in the break room, randomly in the hall, or even at the water cooler. Obviously, none of these are possible in a virtual company. Similarly, in a office culture, most people have a tendency to try to be super efficient in meetings, and most of the time, this is a great idea. It keeps times tight, lets people be as efficient as possible while at work.
In our virtual culture at Capbase, we deliberately leave spaces at the beginning and end of meetings for social conversations. It gives colleagues all over the world a chance to catch up and form closer connections, talking about our hobbies, the goings on in our country, and all those sorts of things.
Birthday bot on Slack is also a great tool. We make a point of singing to people on their birthday for fun. One thing to understand about a global team is that it means global languages. Just because we largely conduct business in English, it's not the language that everyone speaks at home. The first time that we sang to someone on their birthday, we had a bunch of different birthday songs in a bunch of different languages all starting at once! Even though we fell back to the one that everyone knew in English, it was a great opportunity to learn about krokodil gena and his birthday song!
Being even remotely social…
It's also important to, where you can, setup opportunities to get the team together in a purely social situation. We have virtual video game "nights" as well as occasional video happy hours. I put "nights" in quotes because, for me, in Eastern time, they happen in the middle of the afternoon! It's great fun to get together with the idea of talking nothing at all about work, chat about the weekend, hobby projects, and all those sorts of things.
The most important factor in a great remote culture
The most important thing, the thing that I've not yet mentioned, but without it, you can't have any of the rest? Hiring a fantastic team. When we hire at Capbase, we make a point of talking to a wide group of people, and having those people talk to a broad selection of people within Capbase. This gives us a broad basis of comparison (on both sides!), and we always get everyone's feedback. The most important thing though, is that a "maybe" is a no. We want to make sure that everyone on our team is excited to work with everyone that we add to our team.
Remember: being remote isn't a block to having a great company culture, it just makes for a slightly different sort of culture than you might be used to, and that's okay.
Written by Stefan Nagey
Serial entrepreneur, engineering & business leader who co-founded and led his last startup to a $14M Series A financing and a successful exit. Years of experience leading teams & building scaleable, secure software systems.
Avoid these common legal mistakes made by startups and save your company from dealing with fines and lawsuits. As a startup founder, keeping your company compliant is essential to protecting the value of your startup equity and reaping the rewards of your hard work.
by Greg Miaskiewicz • 7 min read
DISCLOSURE: This article is intended for informational purposes only. It is not intended as nor should be taken as legal advice. If you need legal advice, you should consult an attorney in your geographic area.
Capbase's Terms of Service
apply to this and all articles posted on this website.