Public vs Stealth: Why The Way Startups Are Built Is Changing
by Michał Kowalewski • 7 min read
published September 30, 2022 • updated January 4, 2023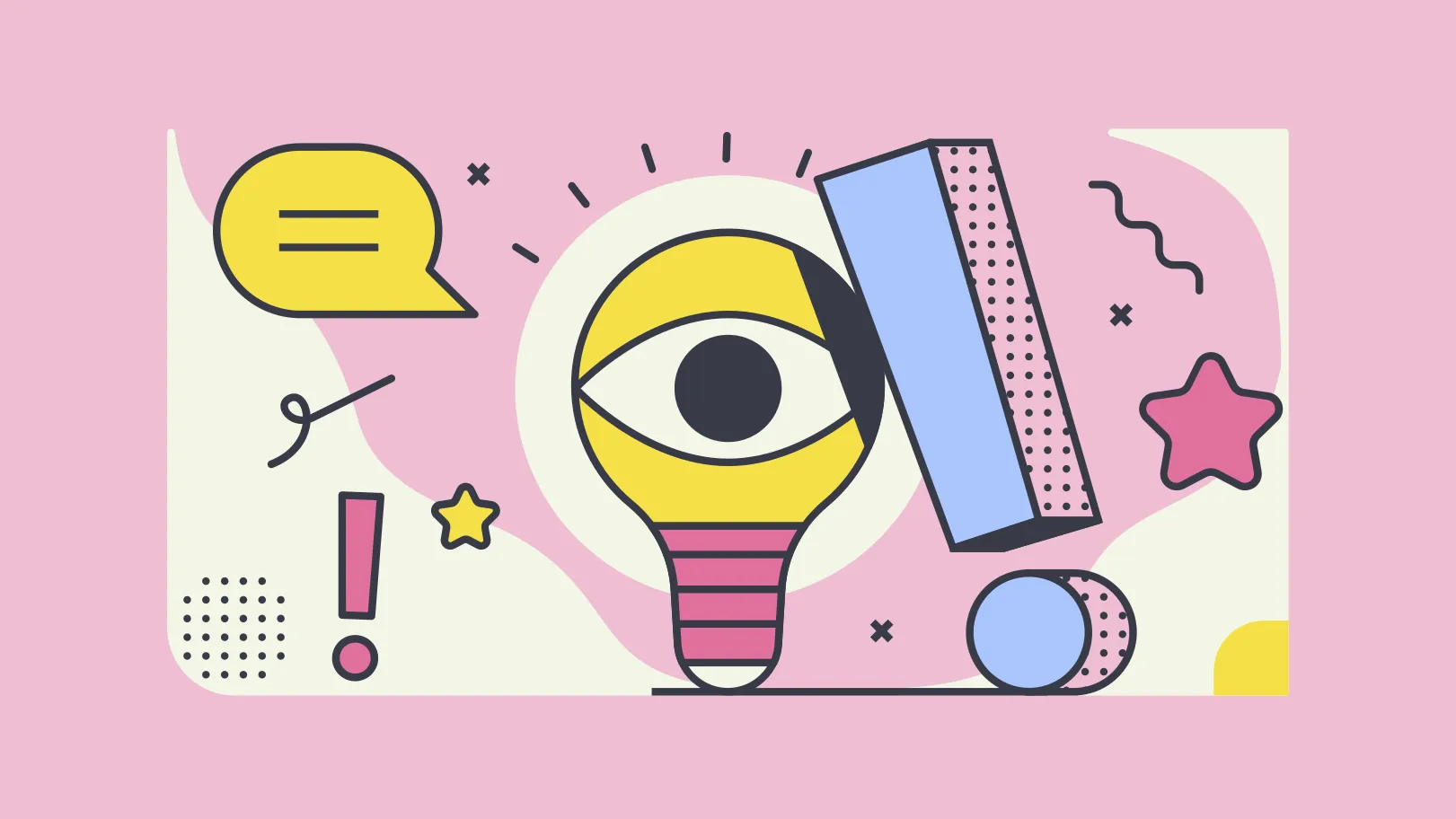 Traditional wisdom says that founders need to be secretive during the initial stages of their product development so others don't steal their idea.
In reality, the chances of someone stealing your idea and running with it are slim to none. And there are significant upsides to getting your product out there as soon as possible.
Building in public has emerged as a popular strategy. Founders have learned that it significantly increases their chances of finding product-market fit, and helps to establish their brand voice — even if it comes at the cost of launching their product before it is "perfect" and fully ready.
However, there may still be cases where building in secret is the way to go. Let's consider the advantages of building in public, and look at some scenarios when you may want to stay stealthy.
The benefits of building in public
Y Combinator, the world's leading tech accelerator, advises founders to launch their products right away.
"Surprisingly, launching a mediocre product as soon as possible, and then talking to customers and iterating, is much better than waiting to build the "perfect" product. This is true as long as the product contains a "quantum of utility" for customers whose value overwhelms problems any warts might present." - Geoff Ralston (President, Y Combinator) and Michael Seibel (Managing Director, Y Combinator)
Entrepreneurs who apply to Y Combinator are evaluated based, among other things, on how many users they've already talked to. The results speak for themselves —YC alumni include some of the industry's hottest businesses, including Airbnb, DoorDash, Dropbox, Coinbase, and Twitch.
Building in public has worked for them, and it could work for you. Why?
Early market validation
Talking to potential customers is the only way to validate your business strategy. You have to find people who face significant obstacles and lack a specific solution. Then, ask them a lot of questions—and listen.
They may not tell you what you want to hear. In that case,you could end up having to reassess your entire business plan. But that's better than building a product no one will want to use.
In his book The Lean Startup, Erik Ries describes early days at a company launching a 3D chat platform.
"In short, our entire strategic analysis of the market was utterly wrong. We figured this out empirically, through experimentation, rather than through focus groups or market research. Customers could not tell us what they wanted; most, after all, had never heard of 3D avatars. Instead, they revealed the truth through their action or inaction as we struggled to make the product better."
Erik and his team had to throw away most of their work before they could create a product people wanted. A painful process, but necessary.
Contrast this approach with stealth startups. They don't want customers to know what they're building, so they have to make plans based on existing solutions on the market, or on small samples of their potential customer base. The problem is, these often don't paint a full picture. It's better to have as much feedback as possible while you create your product, in order to fully understand user behavior and get closer to your product-market-fit.
Building a trusted brand.
Founders who decide to share their journey, including all of its ups and downs, seem more approachable and more human than they would otherwise. People like to follow a story, and they appreciate honesty and openness. If you talk to people and let them shape your product, you can establish trust.
Connecting with your targeted user group—for instance, through Product Hunt, Twitter, Linkedin, or Reddit,— is a good way to build your brand, establish credibility, and get data that will inform your marketing strategies and allow you to be more effective with your campaigns.
Example?
Note-taking tool company Roam Research used this approach. They managed to get 10,000 subscribers two months after launch, developing engaged communities on Slack, Reddit, and Github.
The results may have been different if Roam Research built their product in stealth mode. Most stealth startups have to rely on making a big splash during a scheduled product launch. To be successful, that approach relies on a big marketing budget and high-profile product evangelists. And even then, the success of the launch is not a given.
Hiring top talent and developing partnerships
Launching your product early gives you a better shot at hiring good talent and establishing business partnerships. If your budget is limited, you're relying on equity, rather than compensation, to entice new hires.And that only works if you can sell potential employees on your vision.
If you're building in stealth mode, you have to convince someone to work for you, without precisely telling them what you're building. It is difficult for prospective applicants to get excited about applying to your open job posts if they know nothing about what they would be working on. Plus, the confidentiality agreements and non-disclosure agreements can be a hurdle and legal cost for your startup as well.
The same applies to partnerships. Depending on what you're building, establishing partnerships may be an important part of your business strategy.
Capbase is a good example. We help startups incorporate and streamline legal and financial hurdles they face in the initial stages of growth. Early on, partnerships with other companies allowed us to offer users more tools, including online banking, payroll, and insurance. This wouldn't have been possible in stealth mode.
Building in Public: Success Stories
Obviously, every company is a separate case, but startups that have been successfully built in public share some similarities. Let's take a look at a few examples.
Zeta
Zeta handles finance management for families and young couples. It was founded by Aditi Shekar, who took an unconventional approach when first starting out. Aditi built a basic landing page and launched on Product Hunt to capture email addresses from interested users, before beginning to develop a product. By first talking to couples about how they manage their finances, and then building her product, she was able to adapt to customer needs.
Here's what Aditi has to say:
One of the first things we did, and this was incredibly valuable, was I built a landing page—and I always say it was the ugliest landing page known to mankind. And we put it on Product Hunt. We put a little survey link in there saying, "Hey, sign up, and by the way, here's a quick bunch of questions that we have for you." So it served as customer acquisition and ...growth. We got to learn about what these couples were looking for. And it gave us fantastic folks to reach out to and say, "Hey, here's what we're building. Give us some advice and feedback on it." So that was hugely valuable for us in the early days, and honestly, a fantastic way to get to our first thousand users.
— Aditi Shekar, CEO, Zeta
Deel
Deel is a payroll and compliance solution for international teams founded by Shuo Wang and Alex Bouaziz. The company has just recently reached unicorn status, raising a Series C of $156 million, bringing Deel's valuation to $1.25 billion. Deel was still a seven person company in January 2020, and their first customers were other fellow founders from the Y Combinator community. By validating their product with early adopters and building features that these companies needed, Deel developed a solution for startups looking to hire remote workers.
Here's how Shuo Wang describes their initial strategy:
YC is a great resource. When we applied we had so many companies and founders in our batch that we built great relationships with. We would send people our intro build and just ask "What is the product that you would love to use to make payments to your remote employees and contractors?" Eventually, we extended to other batches from YC, and just did a lot of cold emails, cold reach out, to make sure that they could help us build our product.
— Shuo Wang, Co-Founder, Deel
Superhuman
Founded by Rahul Vohra, Superhuman is an email app that aims to build the fastest email experience in the world.
Superhuman was built in private for more than two years before launching in 2017. Rahul became so absorbed by the idea of finding their product-market fit before the launch that he devised an engine based on customer surveys. Using the "build in public" model he found out how to restructure existing email processes to meet customer expectations.
Now, Superhuman is one of the hottest tech startups on the market, with over 300,000 people on its waiting list and a $260 million valuation.
When should you consider building in stealth mode?
Despite all the advantages of building in public, startups sometimes choose the stealth path instead. Here are some specific scenarios where founders may find it advantageous to be more secretive about their new startup:
Developing "deep tech." If you're working on revolutionary technologies like quantum computing, space flight, robotics, or biotech, you may want to stay stealthy. Those projects often require years of research and development and focus on highly scientific and complicated issues. This means they don't have a lot to gain from customer feedback and brand building.
While waiting on patents. Applying for a patent is a lengthy process that can also get pretty costly, so most startups don't patent their technology when first starting out. However, if you are waiting to receive patents that are crucial for building your product, and the solution you're building is fairly easy to replicate, you should keep the project secret until you're sure you have exclusive rights
When avoiding intellectual property issues. If you have just recently left your job at a big tech company to found your own startup, building your new project in public may result in IP-related issues with your past employers. Most employees at startups sign an NDA, which regulates what can legally happen with "ideas" you had during your time at that company. This can be problematic if your previous employers decide that you got the idea for your new company while working for them.
Conclusion
Recent successes have proven that building in public is bound to become the new standard in the startup world.
While there are some cases when you may want to keep your ideas a secret, the power of talking to your customers and creating a community around your product is undeniable.
Practice shows that entrepreneurs who understand that end up in a better position to reach their product-market fit early.
Written by Michał Kowalewski
Writer and content manager at Capbase. Passionate about startups, tech and multimedia. Based in Warsaw, Poland.
Written by Michał Kowalewski
Writer and content manager at Capbase. Passionate about startups, tech and multimedia. Based in Warsaw, Poland.
Find out why many startups are now finding success through employing a media- and community-heavy marketing strategies.
by Greg Miaskiewicz • 7 min read
DISCLOSURE: This article is intended for informational purposes only. It is not intended as nor should be taken as legal advice. If you need legal advice, you should consult an attorney in your geographic area.
Capbase's Terms of Service
apply to this and all articles posted on this website.