Why Media- and Community-led Startups are the Future
by Greg Miaskiewicz • 7 min read
published October 5, 2022 • updated October 6, 2022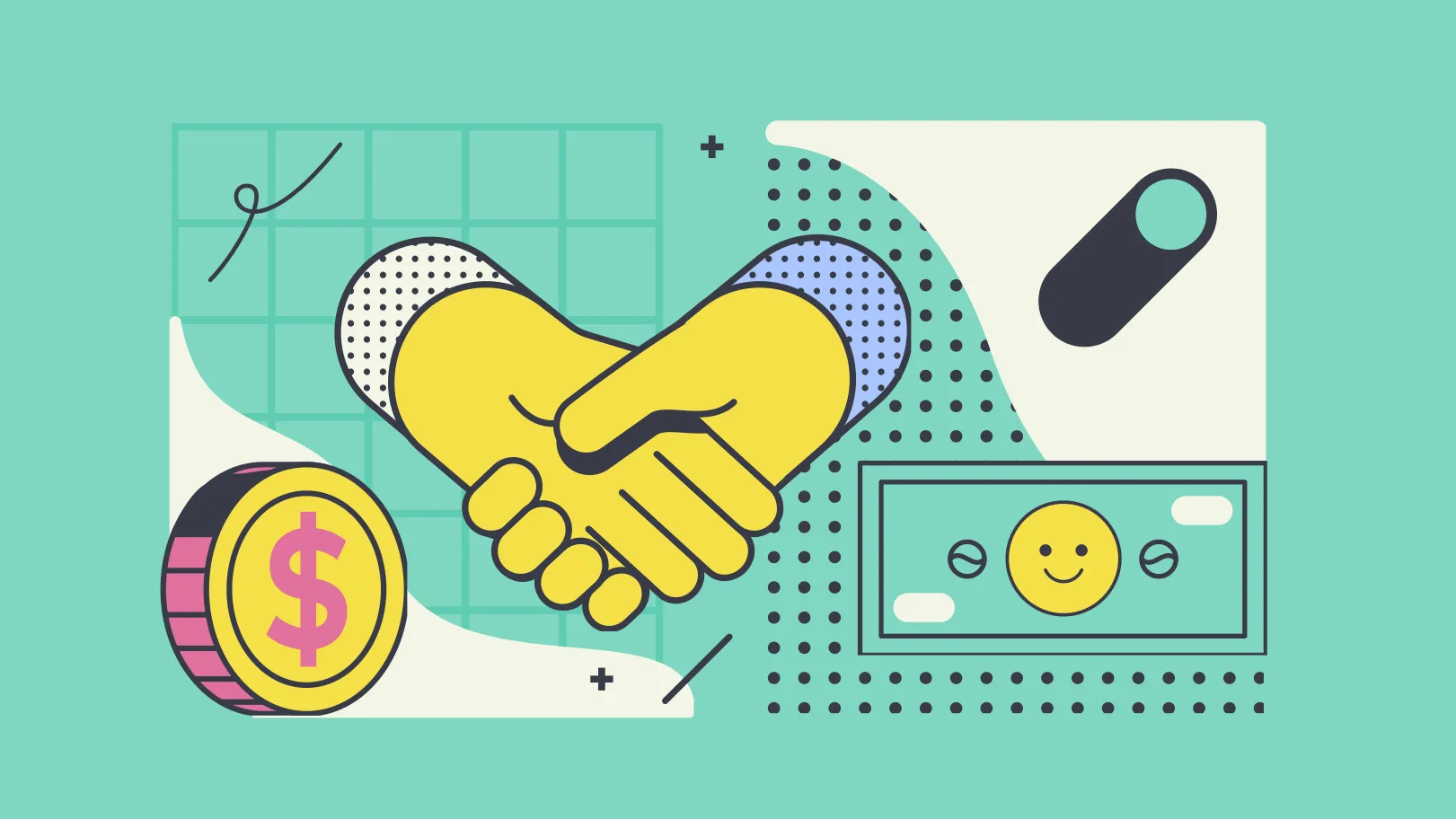 "Build it, and they will come" is a lie. It's the kind of catchphrase founders really, really want to believe: Create an amazing, innovative product, and the Universe, smiling upon your endeavors, will grant you thousands of users. You won't even need to lift a finger.
But it's a fantasy. I've learned that now, thanks to my own experiences as a founder. A great idea alone is not enough to win you customers.
The old way of reaching prospects doesn't work, either. Blanketing the landscape with ads and nurturing "awareness" may have served Coca-Cola well 30 years ago. But it won't help your startup.
Luckily, there are two avenues through which you can reach prospects, build up a base of customers and soon-to-be-customers, and put your product in the hands of the people who need it: Media, and community.
Two big, broad concepts. But firsthand experience has shown me how they can be put to work day-to-day to do what the old forms of marketing can't.
Stop buying so many ads
You can pour thousands of hours into testing different copy, different formats, different channels; into chopping up the long tail and struggling to claim your piece. And you may still end up with barely a trickle of new leads.
That's because the juiciest ad segments will always be the most expensive. Even if you're sniping the long tail for segments your competitors have overlooked, for every successful campaign, you can expect many more that fail.
And, as competition grows, so will the cost of advertising. Especially when your targets are high value. That's been the case with Capbase. Our product is designed for founders who are ready to get their startup off the ground and running with a single, straightforward platform.
But the cost of acquiring these prospects—CEOs and founders—is incredibly expensive. It takes a significant conversion rate to make advertising to them worthwhile.
Plus, as Andrew Chen tweets, "As spend scales, it always gets more expensive and harder to track - never less." Meaning: More ads, more problems.
Finally, advertising only works when you've built out large, resilient media and community marketing engines. If someone clicks an ad and arrives at a site with no relevant content and a barely-alive social media presence, they're not likely to convert. Only after you have laid the foundations for marketing your product that advertising starts to pay off
How to build a media company
When I say "media company", I'm not talking about Thomson Reuters. I'm talking about how to build a tech company that nurtures an audience by giving them content they can actually use.
To win a customer, you need to win their trust. The fastest way to do that is by proving you know what you're talking about—while being helpful in the process.
Directing your early marketing spend to content production, rather than advertising, pays off. Testing content isn't like testing ads. If you're publishing blog posts, and they aren't getting any traction, it's easy to pivot to new subjects—without throwing away your investment.
Unlike a failed ad campaign, content with low traction doesn't just evaporate. You can optimize or repurpose it, and still earn back your investment. And at the end of the day, the more interlinked content you produce, the better it will serve for SEO purposes.
When it comes to building a content engine that works, four guidelines have served me well:
Write content yourself: cheap writing isn't worth it
Stay relentlessly focused on SEO
Be strategic—not spammy—with cross-links
Be patient
1. Write content yourself: cheap writing isn't worth it
Low quality blog articles aren't worth the paper they're written on. Plenty of services can churn out lengthy articles on a given topic. Problem is, you'll spend about as much time editing them for incorrect voice and tone, grammatical errors, and factual inaccuracies as you would have spent writing the article yourself.
You're already an expert in your area; start out writing your own content. If verbal expression isn't a strong point for you, hire a freelance writer or editor who can smooth out the bumps.
When it's time to hire writers—whether freelance or in-house—find individuals with experience writing about your industry. Again, inexpensive services can write articles quickly, but they're generalists; nothing they have to say is likely to impress your prospects.
For instance, at Capbase, we hired a content writer who'd worked with one of our partners, Deel. Since Deel's user base overlaps with our own, we knew we'd be hiring someone already familiar with the space and the target audience.
2. Stay relentlessly focused on SEO
Never bring an opinion to a data fight. What type of content you decide to publish should be based on hard numbers, not vague ideas of what you think your audience might want to read about.
In 15 years filling many different roles at many different startups, I know one thing for sure: You can't be sure an idea will work unless you try it. The more content you publish, the more data you have to go on, and the more effectively you can optimize.
At Capbase, we use SEM Rush to plot our SEO strategy and track progress through the ranks. We also rely heavily on internal analytics powered by Woopra. Any time we create an article, we do it based on what the numbers tell us our audience wants to read. (Yes, that includes this article.)
One more thing: be ready for surprises. Many of our best-performing articles so far have been unexpected winners.
3. Be strategic—not spammy—with cross-links
When you create content for partners to host, with links pointing back to your own site, fight off the urge to plug your product in every second sentence. The articles that perform well are the ones that help your partner's audience by giving them the information or viewpoints they need. Trying to "trick" readers into learning more about your product erodes trust and makes you look bad.
Mention your product tastefully, and explain why it might be relevant to the reader. Even if you're more focused on the potential for backlinking partner articles to improve your SEO rating, you're not doing yourself any favors by writing a garbage article. Helping a weak prospect now can pay off later, when they're ready to purchase your product—or know a friend who is—and remember your name.
4. Be patient
SEO is like a plant that needs constant care and attention so it can flourish. Starting out, it's just a seedling, but be diligent, and your efforts will bear fruit.
For example, we published the article "How Many Shares Should a Startup Authorize?" over a year ago. Today, it ranks highest for its "how many shares should a startup authorize" on Google, beating out popular sites like StartupLawyer.com and Clerky, and even outranking prestigious law firms like Cooley.
This didn't happen overnight. But by writing high quality content a year ago, and continuing to steadily build our collection of articles, Capbase was able to move up the ranks and find success.
Three media company successes
If you want to see what kinds of marketing strategy work, look at how the big players spend their money. Three (relatively) recent acquisitions highlight the value successful companies are finding in media-led approaches.
1. Robinhood buys MarketSnacks
The investing app scooped up MarketSnacks, whose podcast and newsletter already boasted a large following of users who fell well within Robinhood's marketing crosshairs. Since rebranding MarketSnacks as Robinhood Snacks, the company has used it to keep current users engaged and attract new ones.
2. Hubspot buys the Hustle
The Hustle was reaching 1.5 million subscribers a day with tech and business news. Kieran Flanagan explained Hubspot's decision to buy the Hustle:
Instead of the traditional model of having a software company embedded inside of a media company, we predict that the next generation of tech companies will have the opposite – a media company embedded inside a software company.
3. Stripe buys IndieHackers
IndieHackers served as a community for founders to share, in detail, how they built their websites and companies. By acquiring them, Stripe got access to a thriving community of entrepreneurs suited for their product—and a chance to join founders from day one on their journeys to success.
How to build a community
"The reality is that the process of finding, adopting, onboarding, championing software doesn't happen in a bubble between you and your user," says Corinne Riley. "People are naturally advice-seeking beings, which means that at every step of the process, even before they've even started looking for your tool, they're soliciting external input."
Once you start thinking of your users less like a cloud of isolated points, and more like a network with shared interests and goals, you've taken the first step toward building a community.
Adding value beyond what your product provides is essential for building community. A media-led marketing strategy means making yourself useful to users and leads by providing high value content; a community-led strategy means helping them make useful connections—with you, and with other users.
Plus, by engaging users and collecting feedback, you can shape your product roadmap to their needs.
Community-building brings a few other benefits:
Enthusiasm and evangelization. The more enthusiastic your users are—and the more they feel like part of a community—the more they'll evangelize your product and attract new leads.
Better retention. When you make yourself accessible, users can advocate for their needs. So, they feel like they have a bigger stake in your product and your mission.
Reduced customer support time. When users are connected and able to communicate with one another, they solve their own problems together.
Community-led marketing: how to do it
Suppose you've created a task-management product for engineers. The old way of marketing would involve selecting search terms (Google ads) or prospective users (social media) and blanketing them with advertising.
With community-led advertising, you might instead choose to host a webinar that covers best practices for engineering team leads, followed by a lengthy Q&A that allows them to connect with you personally. You can share the event on social media, with cross-promotion from partner businesses, and let word-of-mouth do the rest.
This approach may take some trial and error—honing down your webinar or adding information based on user feedback. But the initial investment is much smaller than it would be with traditional advertising, and it has the potential to yield dividends in the long run.
A real-life example of community-led marketing
Substack has been community-led from inception. The value they offer is based on a simple proposition: writers should be paid directly for their work.
In the words of Chris Best, Substack Co-Founder: "You just have to be a great writer, and we can take care of the rest."
Instead of targeting the vast universe of professional writers, Substack targeted only best ones, and made them evangelists.
These writers met at least one of two criteria: they had a pre-existing paid newsletter that was popular, or they were recently laid off from a big publication. In either case, distribution was already taken care of. Substack could step in and offer a platform for getting paid.
Nadia Eghbal, head of Substack's Writer Experience, explains their focus on building a community. She poses three questions:
1. "What are different ways that we can help writers help themselves? Help each other?"
2. "How do we balance continuing to work one-on-one with writers when we can, while also creating a knowledge base that writers can use to share and support each other in a successful way?"
3. "How can we increase the serendipity that two writers are going to run into each other and want to take their conversation somewhere else?"
Substack is intent on empowering existing users to help new users, and in the process, create serendipitous relationships that organically grow the reach of the product.
Looking ahead
The days of pushy ads and sales calls are waning. As user expectations evolve, and media channels become increasingly fragmented and hard to pin down, more companies will move towards media- and community-led marketing efforts.
These approaches offer new ways to attract new users, but a new way to position products as hubs of information and collaboration. Fewer advertisements; more thought, conversation, and sharing: it's an approach to marketing that's hard to resist.
Written by Greg Miaskiewicz
Security expert, product designer & serial entrepreneur. Sold previous startup to Integral Ad Science in 2016, where he led a fraud R&D team leading up to a $850M+ purchase by Vista in 2018.
Written by Greg Miaskiewicz
Security expert, product designer & serial entrepreneur. Sold previous startup to Integral Ad Science in 2016, where he led a fraud R&D team leading up to a $850M+ purchase by Vista in 2018.
Learn how the way startups are being built has evolved over the last decade and why building "in public" is the path majority of startups benefit from the most.
by Michał Kowalewski • 7 min read
DISCLOSURE: This article is intended for informational purposes only. It is not intended as nor should be taken as legal advice. If you need legal advice, you should consult an attorney in your geographic area.
Capbase's Terms of Service
apply to this and all articles posted on this website.