What venture capital firms are looking for?
Before you seek VC funding for your startup, you should know what venture capital firms are looking for. While no two VCs are exactly alike, most follow similar guidelines for determining whether your company is a good investment.
First steps: Figure out what VCs are looking for and what you need to get funding from them. Then, the nitty gritty—networking, pitching, and due diligence.
But first—what are VCs thinking, anyway?
Inside the venture capitalist mindset
To begin to understand what venture capitalists are thinking, you need to consider a few major questions.
First, what is your company's market opportunity? Venture capital firms want to back companies with wide appeal, not ones hemmed into a niche market. The broader your prospects, the better.
Then, what kind of problem are you solving? If your product fixes an issue many companies or individuals encounter, you'll have a bigger potential market share.
All the better if that problem has a significant impact on their lives or businesses. For instance, customer relationship management (CRM) software can help form the backbone of a sales-oriented business. The Slack plugin that lets employees add text to gifs? Not so much. VCs want to see a product with the potential to become indispensable.
Now that you have a sense of how investors think,let's examine what they're looking for.
What venture capitalists are looking for?
Venture capitalist firms look for three things in a potential investment: competitive advantage, a strong management team, and customer validation.
Your startup's competitive advantage
Think of your competitive advantage as your special sauce. It's the secret recipe that makes magic happen, that separates you from the pack. Maybe you've got competitors preparing to launch similar products, but you're six months ahead of them in development, ready to snatch market share before they do. Maybe you've patented key intellectual property (IP). Or maybe your sales and distribution channels are uniquely innovative. What makes you special makes you compelling to investors.
You startup's management team
Remember, VCs aren't just investing in your product—they're investing in you. Through the ups and downs of development and launch, it's important your team stays united and on track. Venture capital firms want to make sure that will happen. They'll be interested in the relationship between management team members, their roles, and how they get along. They'll also be curious about your past experiences, and what you've contributed to other teams in the past.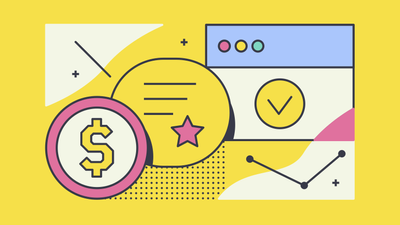 Venture Debt Financing For Startups
Venture debt financing can give your company access to working capital, while minimizing share dilution. Learn all you need to know about it as a founder.
Your startup's customer validation
At the end of the day, it's about customers. You're creating a product for users; no users, no income. Even if your startup is in the early stages, if you can create a roadmap for how you've been able to onboard customers—for instance, beta testers—you help to prove the viability of your business.
Five things your startup needs to get funded
To get VC funding, you need to pitch to VCs. Likely, you'll need to do it more than once. Here are the five essentials key to getting you through the funding process.
Your metrics and plans
First of all, VCs want to see the numbers—as well as what you have planned for the future. Collect and prepare your:
Proof of concept
Total available market (TAM), market share, and market value
Profitability metrics
Customer acquisition strategy (including cost per customer)
Plans for scaling up
Business value, if possible
Founder vesting strategy
Preliminary information
Two essentials before you start talking to VCs: your value, and a list of potential firms.
There are a number of valuation methods you can use. A high value doesn't necessarily need to be your end goal; it depends on your strategy. The higher you're valued, the faster investors will expect you to grow.
Your list of potential venture capitalist firms should narrow down who you pitch to. Choose firms that have invested in companies similar to your own—in the same industry, at the same stage of development.
Having put together your valuation, a list of potential investors, and key metrics, you're just about ready to start pitching.
VC research
Once you've compiled your list of firms to approach, it's time to research each one. The more information you have on them, the better you'll be able to adjust your pitch for each VC.
For each prospect, find out:
How well they know your industry
Successful startups they've backed
What you have in common with the VC firm
Whether the people you're meeting are decision makers, or support personnel
The size of their fund and the amounts they typically invest
Your pitch
When you approach VCs, you'll use your pitch to educate them about your company and, hopefully, convince them to invest. Pitches tend to follow a standard format, and there's a list of must-haves for every pitch. We'll look at the basic structure of a pitch, and how to help yours succeed, below.
Practice
Try out your pitch on friends and associates you trust to give you helpful feedback. Then, once you go live with your pitch, make sure to hold a debrief after every meeting with VCs, to identify any stumbling blocks or places where your pitch could be improved.
Also, consider reaching out to investors after you're turned down. They may be able to offer key feedback you can use to inform future attempts.
How to build a network of investors for your startup
When you're building out your network, it's best to focus less on VCs who will invest in your startup than it is to connect with individuals who can introduce you to people in their networks. That is to say, come at it indirectly and organically.
Meet your friends' VCs
If your friends are running startups, they may be willing to introduce you to their own VCs, or ones in their network. It is their connection, so how they view your company is pivotal so take their temperature first. Have an honest conversation—find out what they think of your company. If they're genuinely enthusiastic, and believe you're on the path to success, consider it a go-ahead to ask for an introduction.
Early Investors are a possible conduit to VCs
Once you have investors backing your project, whether or not they're VCs, take advantage of the relationship. By keeping them in the loop and continually selling them the value of your company, you'll keep their enthusiasm intact. Then, when it's time to find the right VC for your business, ask for introductions.
Get introductions through entrepreneurs you don't know
You'll have an easier time booking a call or a meeting with another founder than with a venture capital firm. Even if they're at the fringes of your network of associates, another entrepreneur could be your gateway to venture capital. Ask to chat with them about their experiences getting funding, and sell them on what your company is doing. If they're enthusiastic, an introduction should naturally follow.
Maintain a pipeline document
Through all your network-building, keep a document going to track both VCs you'd like to meet, and ones you already have. Keep track of people you know in common, plus friends and acquaintances who have already provided you with introductions. Try to spread those introductions evenly—don't rely on one contact for all your intros. It's better to diversify, and avoid a contact getting burnt out from frequent requests.
How to deliver a perfect pitch for your startup?
Mistakes to Avoid When Pitching Investors
Your pitch to VCs is a chance to demonstrate the value of your company and show investors you know what you're doing.
Stick to the following format and you'll be well on your way to delivering a memorable pitch.
1. Ask a question
Rather than jumping into your pitch the moment your audience sits down, take a moment to read the room. Ask the people you're meeting with what the number one thing is they'd like to get out of your pitch. Their answer tells you what you need to know to adjust your pitch to their needs—making sure they walk away with something useful, while also proving you're adaptable.
2. Deliver a casual intro
Not a "people person"? That doesn't mean you should follow a strict script talking to potential investors. They want to see how well you evangelize your company—after all, they're investing in you, not just your business. Most important, be authentic and conversational. It helps if, out of your founding team, you designate an unofficial "top evangelist"—someone with a knack for talking to people—to lead presentations.
3. Get to the bottom line
"Conversational" doesn't mean "rambling." Right at the beginning of your pitch, explain what your company does. Do it in five seconds or less, in language an eight-year-old could understand.
4. Talk numbers
Next, it's time to share metrics. Conversion metrics not that strong? Lead with how big the problem is you're addressing. You may not be able to say you have a million clients, but ten million with the problem your product solves. If your conversion metrics are strong, however, make sure you work them into your story. Don't talk about how many downloads your app has without explaining how you got there.
5. Tell your product's story
This is your chance to talk about what your product does. Start with the pain point, how you observed it in real life, and how your product fixes it. Then, rather than talking about your product's features, talk about benefits. For example, instead of saying "Our relaxation app includes 64 meditation styles for users to choose from," say "Our relaxation app lets users sample and choose what's most effective."
6. Explain why you're profitable
Potential investors want to know where your profits come from.
Be sure to cover:
How you outmatch the competition. What makes you better?
How you monetize this advantage. How does that translate into more profit?
(Optional) Current profit metrics. Making money already? Talk numbers like CAC:LTV (Customer Acquisition Cost compared to Lifetime Value).

7. Sell the value of your team
You and your core team can expect to go through a number of ups and downs as your company evolves. Potential VC investors want to know that your team is cohesive, determined, and has the skill set necessary to see the project through.
Also, while a startup's overall team may lose or gain members to suit circumstances, founders and others who were on board early tend to stick around. How you work together now matters for the future.
Closing
Finish your pitch with a brief summary of the points you covered. Include a short, memorable phrase—similar to the one you used to describe, in five seconds or less, what your company does—incorporating some metrics or market potential.
The VCs you pitch to will have questions. Answer them calmly and directly, and always bring the conversation back to your company's core value.
Finally, before you leave the room, make sure you understand what the next steps will be, and on what timeline.
Due diligence for VC funding
Before they can make a decision about your company, VCs need to do their due diligence, assessing the risk of investing. Following their checklist, VCs will request important information about your company.
Due diligence checklists follow a variety of formats. The US Chamber of Commerce provides three examples, so you can get an idea of what to expect.
—
Once you've secured investments in your company, one of your most important tasks is keeping track of them. If you haven't already, check out how Capbase helps you manage founders, investors, and shares.