The coronavirus pandemic has brought about many changes in the world — many employees adopted remote work for the first time since they had to stay home, and their employers faced the challenge of how to support their employees who were working from home offices.
GroWrk has developed a solution to help companies adapt to the new remote reality by providing their employees with laptops and home office equipment, on flexible monthly lease terms.
We are excited to partner with GroWrk to offer Capbase customers a special 15% discount from their first year of GroWrk fees, plus an extra month free.
As a remote-first company, we believe that GroWrk is providing an essential solution for companies that want to hire remotely across the globe. They deliver laptops to remote employees in more than 100 countries!
With more companies going fully or partially remote, some administrative processes need to be reinvented for the remote world, like getting laptops and office equipment for employees. Many companies are grappling with these problems for the first time — how do you get equipment to your employees, especially if they are distributed across the world? How do you replicate the perks of an office (nice monitor, ergonomic chair, proper desk) in a scalable way?
That's where Growrk comes in: they put together a package for your team that covers things like monitors, swag, home office equipment, wifi/networking equipment, and more while remaining compliant with health, safety and tax regulations in a cost-efficient and time-efficient way.
As your employees' needs change, they can order equipment directly from the Growrk marketplace, which consolidates the accounting and record-keeping of office expenses.
All of these purchases are billed monthly, instead of one lump sum payment. This is a godsend for companies that are trying to keep burn down month to month and avoid capital expenditures on buying equipment for each new hire.
If you are a Capbase customer, simply go to Company Integrations on your dashboard, and take advantage of this special offer from our partners at GroWrk.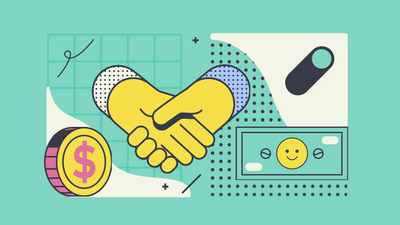 We're super excited to inform you that Capbase has been acquired by Deel, a global payroll and compliance platform.
Written by Capbase Staff
Capbase is a team of designers, engineers, and business professionals spread across 6 time zones on 3 continents united by our passion for dogs, coffee, and great software.
We are pleased to announce our partnership with Bench - a fintech startup automating bookkeeping and tax filing.
by Capbase Staff • 7 min read
DISCLOSURE: This article is intended for informational purposes only. It is not intended as nor should be taken as legal advice. If you need legal advice, you should consult an attorney in your geographic area.
Capbase's Terms of Service
apply to this and all articles posted on this website.